 AnythingDisplay.com
Loading something great for you!
OCB Case Expanding Banner Stand Case Shipping and Storage Hard Case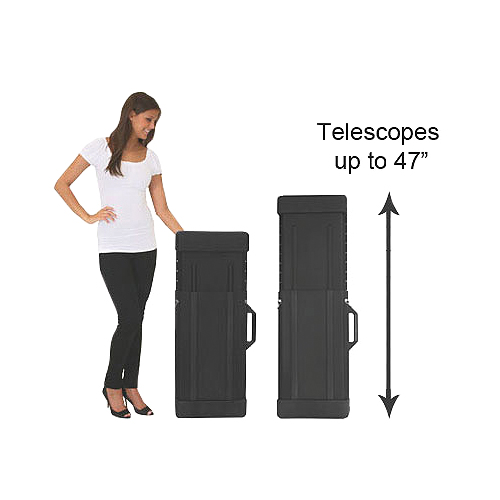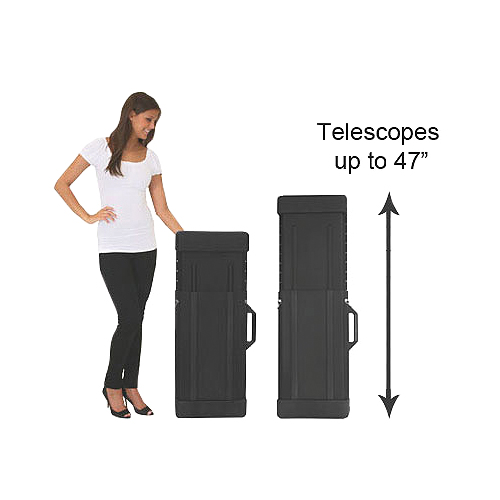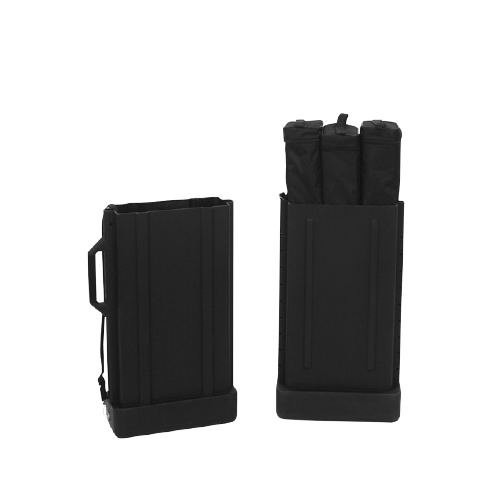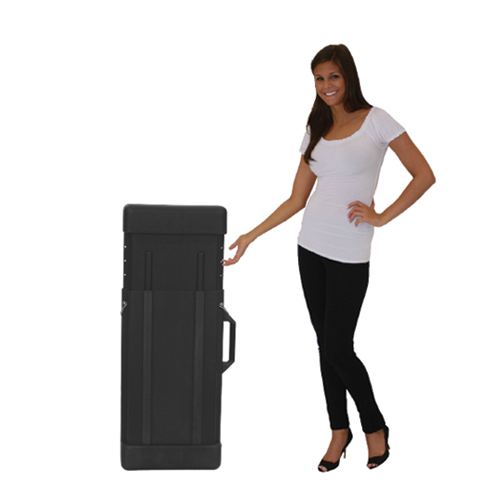 Product Code: OCB_Case_OB
Availability: In Stock, Ready to Ship
---

2 or more $155.10
5 or more $151.12
10 or more $147.14
25 or more $143.17
OCB Telescoping Banner Stand Case - Fits Multiple Cases Transport and Storage
OCB case adjustable banner stand case for safe shipping of multiple banners. This case features an adjustable telescoping size and hard molded material for extra protection.
OCB cases can fit multiple banner stands measuring up to 48" in width.
*** WARRANTY *** 1 Year Manufacturers Warranty on Hardware
Features and Benefits:
Versatile expanding case
Case comes with a security latch feature to be used with a padlock (locks not included)
Hard case and solid design keeps banners protected
Adjustable telescoping case
Can hold multiple banner stands up to 48"wide including carry bags
Made in the USA with 100% eco-friendly materials
The following banner stands have been approved to fit in case including carry bags
Holds One:

Holds Two:

Holds Three:

Holds Mulitple:

Imagine
Barracuda
Excalibur
Advance
Orient 800
Orient 920 Blade LX
Blok
Retractor 4
Pacific
Lightning
Contender
Pegasus

Retractor 5


Spring 3 (holds 4)
Spring 4 (holds 4)
Spring 6 (holds 5)
Spring 7 (holds6)
Spring 1-1 (holds 7)
Spring 1-2 (holds 7)
Spring 1-3 (holds 7)
*Will not fit Orchid, Dash, Uno, Retractor 10, Contender 48 or Spring 5 displays.
*Additional banner stands need to be measured and may ship separately.
Specifications:
Interior: Holds banner stands from 28" to 44" wide x 12" x 3.375"
Exterior: Expandable from 31" to 47" x 17" x 7"
Shipping Weight: 12 lbs
Shipping Dimensions: 32" - 48" x 18" x 7"
Packaging: Cardboard box
Downloads: OCB Case for Telescopic Banner Stands
NOTE: To download files, click the links below or Right Mouse Click and choose "Save Target As..."


Specifications for OCB Telescoping Banner Stand Case