Edgelit VAIL 120DB 3ft x 10ft Double-Sided Graphic Only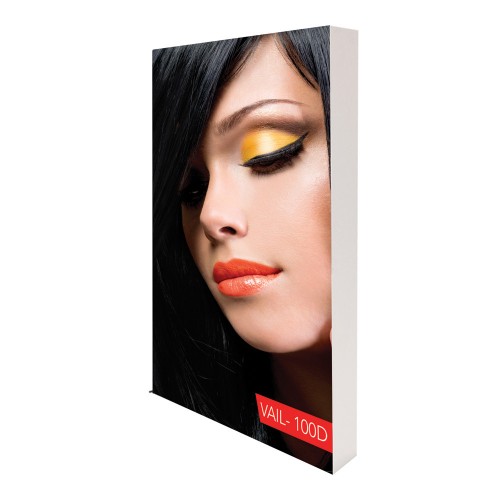 Graphic Only Edgelit VAIL 120DB 3ft x 10ft Double-Sided Graphic Only
Grab attention with this Graphic Replacement for the Vail Fabric System 3'x 10'. This edge-to-edge custom-made SEG fabric graphic has a sturdy edge hemmed with keder to help guide and snugly fit graphics into the frame. When installing the fabric graphic, the keder can fit 12mm deep and 3mm wide into the keder trough.

*** WARRANTY *** Lifetime Limited Warranty on Hardware, 1 Year on Graphics
Specification and Functions:
Specification and Functions:
Material: UV Backlit Fabric
Print Process: Full-Color Dye Sublimation
Artwork Size: 38"W x 122"H
Shipping Dimensions: 20"L x 16"W x 6"H
Shipping Weight: 8 lbs

Graphic Only Includes:

(2) Custom Single-Sided Graphic with SEG hem
Downloads: Edgelit Graphic Only VAIL 120DB
NOTE: To download files, click the links below or Right Mouse Click and choose "Save Target As..."



Artwork Template for Edgelit Graphic Only 3ft x 10ft


Printable Spec Sheet for Edgelit Graphic Only 3ft x 10ft