Flood Light Booth Light Lumina 200 watt Built in Transformer & Clamp
120 watt Flood Light for Tradeshow and Retail Displays Lumina 200
Lumina 200 light helps brighten up all type of advertising projects!Grab attention by creating a powerful impact and presence to your display.
120 watt halogen floodlight includes a universal adapter for clamping to areas up to 1.35" wide.
*** WARRANTY *** 1 Year Manufacturers Warranty on Hardware
Features and Benefits:
Lights attracts attention and creates a powerful impact
Illumination helps achieve mood, style and staging as desire
Includes built in transformer and universal adapter
Comes with a handy universal clamp
NOTE: If light is order with a booth, it will come packed inside foam insert of OCP lid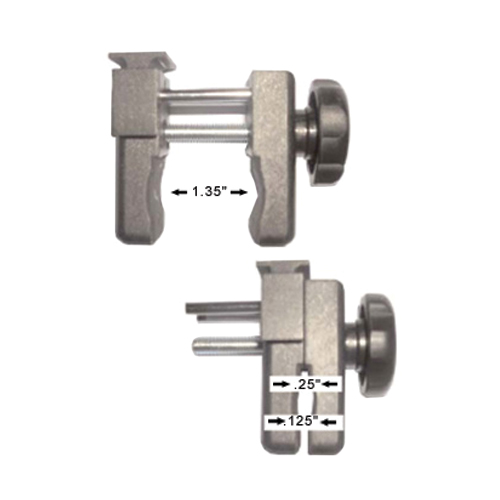 Custom Fields
Availability
in stock
Google Feed Product Image
graphics/00000001/tradeshow_flood_light_200w_2.jpg
google product category
Business & Industrial > Advertising & Marketing > Trade Show Displays
Google Shipping Rules
standard
Custom Stock Message
In Stock, Ready to Ship
Specifications:
Size: 19.5"
On/Off thumb switch mechanism
120 Watts, 110V, No transformer needed
Color: Silver or black
UL approved
Adapter for clamping included (1.35" clamping width max.)
Shipping Weight: 2 lbs (display light .88 lbs)
Shipping Dimensions: 4" x 20"
Downloads: Lumina 200 Flood Exhibition Light
NOTE: To download files, click the links below or Right Mouse Click and choose "Save Target As..."


Product Specifications for Lumina 200 Flood Light