LED Flood Light for Tradeshow Booths Lumina 200 LED Floodlight
Floodlight for Tradeshow Booths Lumina 200 LED
Lumina 200 is a flood light that will brighten your life. Since illumination is a very important piece of the puzzle to achieve mood, style and staging on displays, grabbing attention becomes easier when using these type of lights.
Lumina lightgs come with "gravity hold" adapter. To set it in place, let it rest on the scissor point by coming from the right over the front scissor and under the back scissor.

Features and Benefits:
Display Lighting attracts attention and creates a powerful impact
Available on black and silver hardware
Illumination can help achieve the mood, style and staging as desire
Comes with a handy universal clamp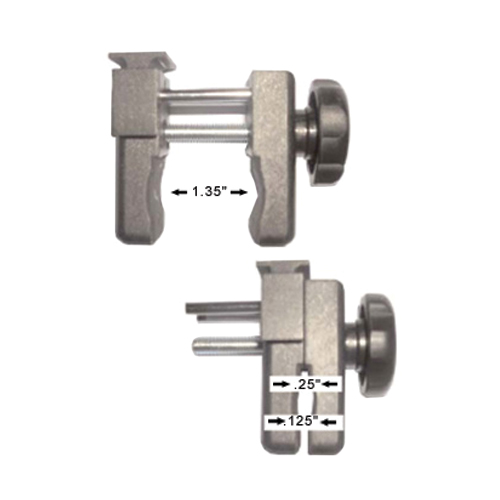 Universal clamp included
Custom Fields
Availability
in stock
Google Feed Product Image
graphics/00000001/lumina-led.jpg
google product category
Business & Industrial > Advertising & Marketing > Trade Show Displays
Google Shipping Rules
standard
Custom Stock Message
In Stock, Ready to Ship
Specifications:
UL approved
Lumens: 2520
On/Off thumb switch mechanism
Size: 19.5" end to end - 5.75" w x 3.75" h (head)
Color/Finish: Black or silver
Shipping Weight: 6 lbs
Shipping Dimensions: 4" x 20"
If light is order with a booth, it will come packed inside foam insert of OCP lid
Downloads: Lumina 200 Flood Light for Exhibition Displays
NOTE: To download files, click the link below or Right Mouse Click and choose "Save Target As..."


Product Specifications for Lumina 200 Flood Light