Custom Printed Banner for Orient 800 Retractable Stand 32"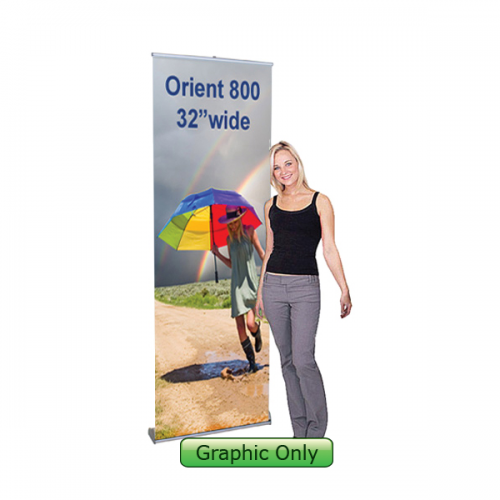 Graphic Only for Orient 800 Single Sided Retractable Stand
The Orient uses high quality materials and high resolution printing. We can customize with your designs or offer our graphic design services. The Orient pull up banner stand is quick and simple to use! The graphic pulls up from the base and retracts down for storage.
*** WARRANTY ***Lifetime Warranty on Hardware
Features and Benefits:
Banner pulls up easily for a stunning marketing display
Banner retracts into the banner stand base for storage
Graphic Design Services: Please call for a quote

Click here for Submitting Artwork, Formats, Color and Resolution
How to Set-up the Orient Banner Stand
Custom Fields
Availability
in stock
Google Feed Exclude
yes
google product category
Business & Industrial > Advertising & Marketing > Trade Show Displays
Google Shipping Rules
standard
Custom Stock Message
In Stock, Printing 3 - 5 days