Graphic Only for EZ Tube Banner Extend 2" Wide Medium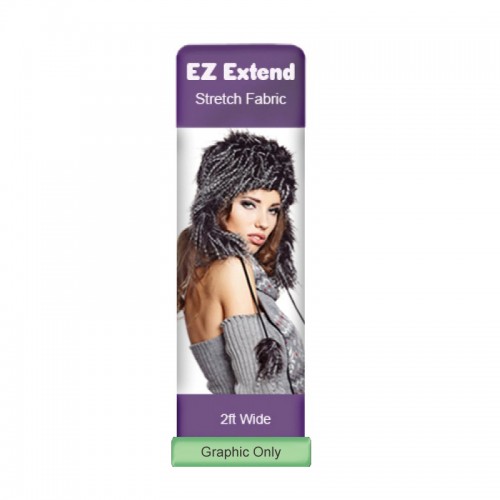 Graphic Only for EZ Tube Extend Banner Display 2ft wide x (7ft or 8ft tall)
The pillowcase graphic snugly fits over the the frame to create a seamless and eye catching display. Available in different sizes and with the option for double sided graphics for maximum exposure.
*** WARRANTY *** 1 Year Warrant on Graphics
Features and Benefits:
Pillow case stretch fabric graphic fits snugly over the EZ tube frame
Two heights are available 7ft or 8ft
Available with single or double sided graphics
Graphic Design Services: Available upon request.

Click here for Artwork Guidelines
Custom Fields
Availability
in stock
Google Feed Exclude
yes
google product category
Business & Industrial > Advertising & Marketing > Trade Show Displays
Google Shipping Rules
standard
Custom Stock Message
In Stock, Printing 2 - 3 days