Pop Up & Hop Up
Buy top quality fabric pop up displays for trade show
with High Impact Graphics that setup easily we have multiple options where you can enhance your brand visibility and attract more customers through our pop-up fabric display banners. Pop-up backdrop displays come in different sizes we have backlit popup displays, pop up displays - ready pop, pop up displays hopup, popup display kits, RPL pop up display, Lumiere backlit popup display, Lumiere display wall all are available for sale at very reasonable price
Fabric Pop Up and Hop Up Display Stands
Pop up displays present your marketing message in style. They are portable, easy to manage and look great.
A Pop-Up Display Booth Will Make Exhibiting Easy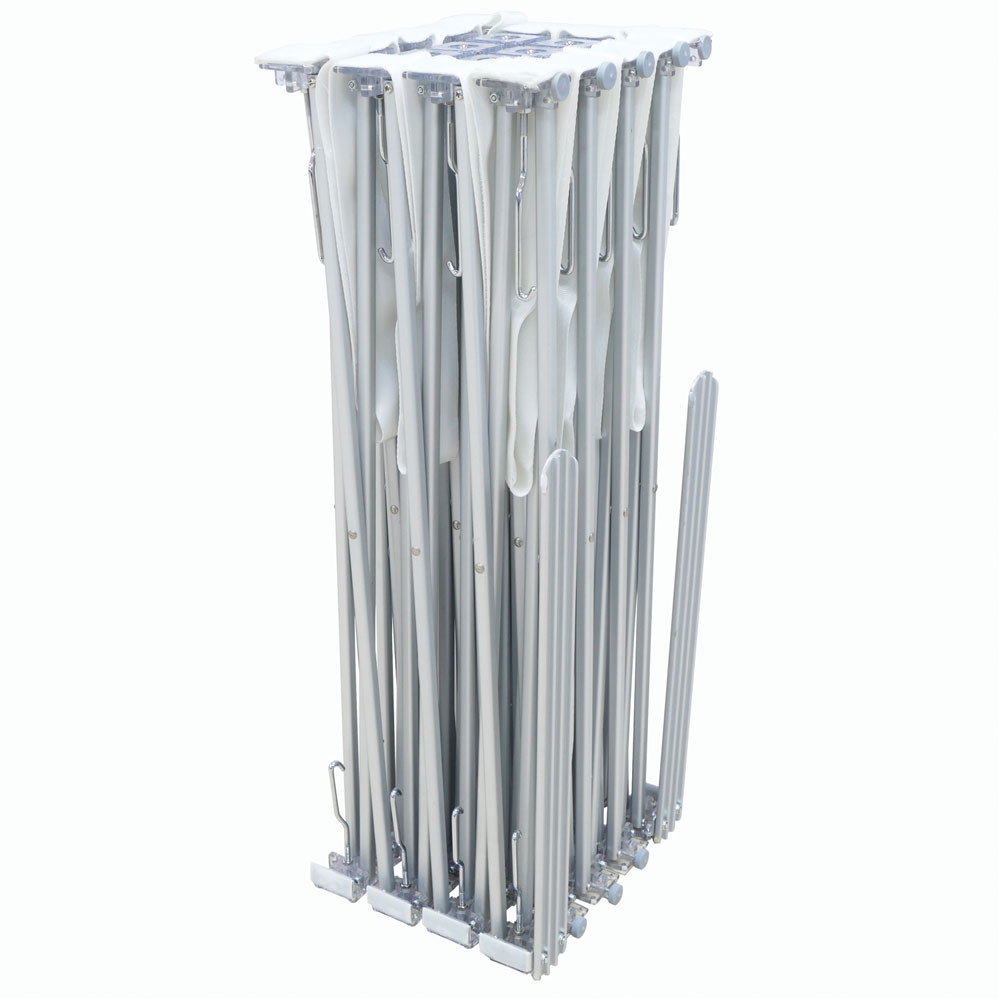 The stunning high quality printed graphics looks great and attracts traffic to your exhibit. A well designed booth will set the stage for all your trade show marketing campaigns. The fabric banners stay attached to the expandable frame so set up takes literally minutes. These backdrops are rated the FASTEST and EASIEST booth on the market to setup and take down. The fabric pop up display banners are custom printed dye sublimation for rich colors that look great. The frames fold down compact for storage and convenient shipping that saves you time and money. We offer several styles of trade show booths to meet your needs and budget.
What are the benefits of a popup display?
The Popups are the FASTEST booth to setup, clocked in at just 2-minutes!
The stretch fabric graphic stays attached to the frame when not in use
Lightweight for easy handling and low cost shipping
Comes with a handy travel case for convenient transporting
Popup booths can be used as backdrops, back walls or center island booths. Choose from full pop up booths, backlit pop up booths, ready pop backdrops, hop up backdrops, and booths with shelves and literature holders. Whichever booth you choose our pop up display stands and booths will give you the professional look you've been looking for. Your booths will now look and feel as strong as your message.
Stretch banners stay attached to the frame for easy setup
---