Outdoor Events
We sell many customizable goods that cater to outdoor events. Our canopy tents, event flag banner, outdoor advertising signs, and outdoor promotional umbrellas can cater to beachfront events. Allowing potential customers to stay shady or dry under an umbrella or canopy tent will make them more likely to purchase your product or service. Canopy tents and umbrellas also ensure that posters and signs will not become weather-damaged.
Outdoor Displays for Events and Retail Stores
Stop customers in their tracks with these high impact outdoor trade show displays! Shop our complete collection of outdoor displays, pop-up canopy tents, banner stands, flag banners, and promotional displays at Anything Display.
Showing 1 to 4 of 4 (1 Pages)
Outdoor Promotional Displays Boost Sales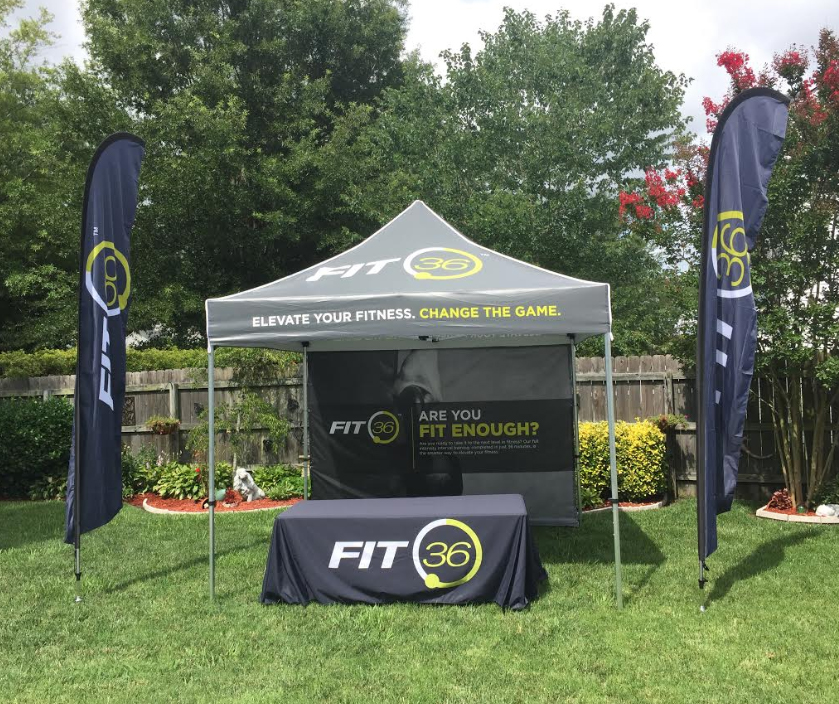 Advertise with a personalized outdoor promotional display and boost your sales. Large outdoor displays attract attention and bring customers to your event booth, business or retail store. Tall, colorful and waving in the breeze can't be missed. Outdoor signage displays are great for trade show events and retail stores. Kick off your outdoor event with our canopy tents, flag banners, printed umbrellas, cafe barriers and banner displays.
Features
Outdoor displays are built sturdy to with stand the elements
Large printed banners promote your message in style
Displays come with tie downs or weighted bases to keep them in place
Custom printed with your branding and promotions
Portable for affordable shipping and easy storage
All of our outdoor promotional displays are attractive and sturdy, they stand out from the crowd and display your printed promotions. Potential customers will be more than impressed with your quality visuals. All of our outdoor signs are portable and easy to assemble making them ideal outdoor trade show displays. Take them to fairs and festivals knowing you will be setup fast and promoting your products and services.
Outdoor displays vary in price, size, and function but are all suitable for outdoor use.
With specialized advertising displays, your brand is sure to be recognized!
---