Single Color Guidelines
Heat Press Imprinting, Stock Ink Colors Only
Format: MUST be vector artwork only, do not flatten layers, no images or gradients can be used with this method. If you need these options you will need to order the full color canopy digitally printed.
File Size: Please see artwork template for imprint area size.
Color Mode: Your file must to be in CMYK mode.
COLOR PALLET > OPTION CMYK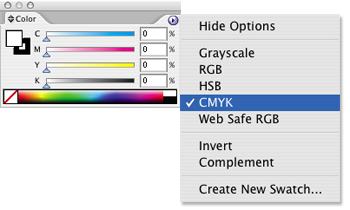 Fonts: Convert all your text to outlines.

TYPE > CREATE OUTLINE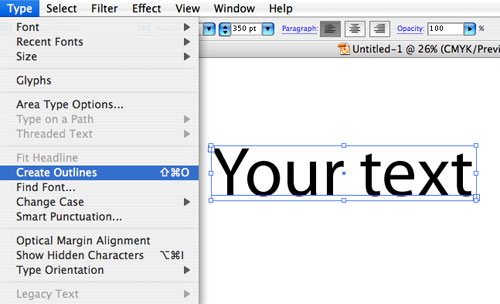 *If your text is not outlined, delays or font shift may occur.

Saving: When you are done with the design, save the file in EPS format.
If you have extra graphics outside of the finished size area, create a crop area with the exact size of finishing size before saving.
If you need our graphic designers to modify your art work, send us your original Illustrator file(s).
(Graphic modification is based on $85 per hour. Please call for estimated time.)

You are almost done!
Before you upload the file(s) to us, open the EPS file you just saved.
Review all the graphics at full scale, check all text and make sure the print size is correct.
If you are satisfied with what you see, please UPLOAD FILES with your contact and order information.