Accessories
Exhibit, Booth Accessories and Supplies
Personalized displays that will enhance your events. We offer many displays to help keep you organized and looking professional.
Trade Show Displays Make An Exhibitors Life Easier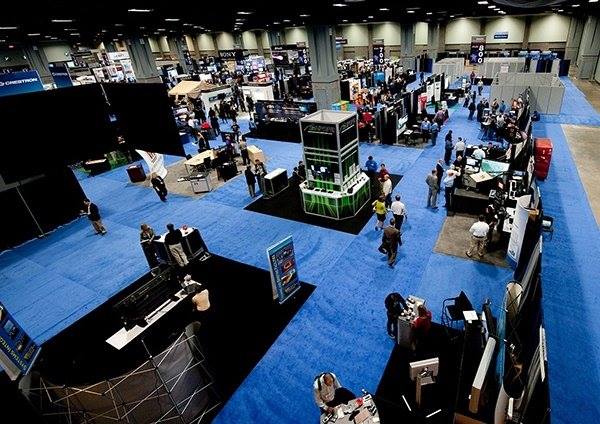 The right trade show accessory can make your life easier and make your show more successful. Display booth accessories are stylish and help you stay organized to keep your exhibit looking professional! Many of our displays are custom printed with your graphic designs and branding. Trade show booth accessories can give you a big impact for little investment. Some of the popular displays we personalize are trade show counters, podiums, crowd controllers and table covers. We have accessories to help you get organized and look professional such as literature racks, catalog holders, shipping cases, carry bags, and display lighting.
A great booth is inviting, organized and has lots of information for shoppers. First impressions are everything, its imperative to look clean and professional. Having storage to keep odds and ends put away is key. Counters and table covers offer storage plus they provide a place to meet customers face to face while advertising your business. We all get busy so a literature stand is a great place to offer your flyers and catalogs until you are free. Display lighting attracts customers and creates ambiance.
Enhance and organize your trade show exhibit for a personalized professional look!