Truss System Setup
Setup the Orbital Express Truss Exhibit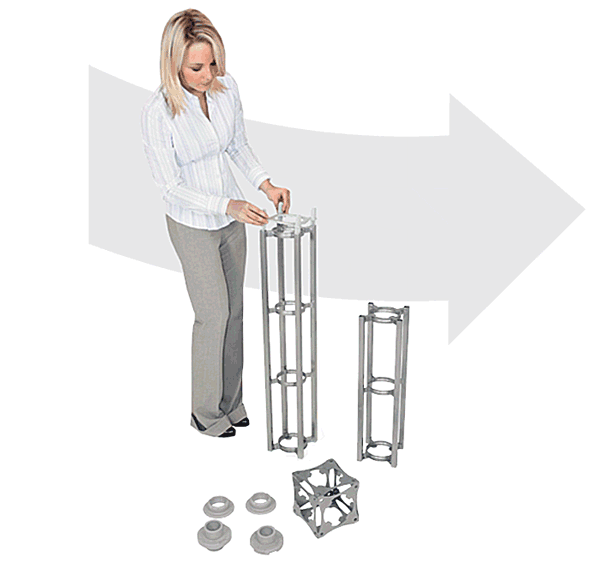 Simply Twist and Lock to Create the Booth of Your Choice
The Orbital Express Truss System requires NO TOOLS for set up! Installation couldn't be easier, simply twist & lock. The specially designed connectors are simple to use, strong & secure. Our truss kits can be reconfigured in multiple ways using the same parts. Have a different exhibit for each show! We offer more than 40 professionally designed off the shelf kits for a variety of booth sizes and configurations. Each kit comes complete with all the parts, fixtures and fittings you need to create a successful exhibit, including low voltage spotlights and adjustable tabletops.
We offer wholesale pricing with volume discounts. With our advanced innovative engineering our units make low pricing a priority without sacrificing on quality, for long lasting value.
This truss system setup video uses a small truss system as an example
There are no products to list in this category.