Custom Printed Banner for the Orient 920 36" Display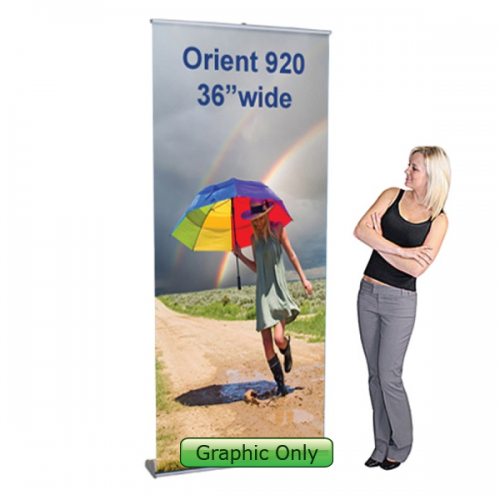 Graphic Only for the Orient 920 36w
The Orient uses high quality material and high resolution print. We offer graphic design services or custom print your graphics. The graphic pulls up and retracts down for storage.
*** WARRANTY ***Limited Warranty on Graphics
Features and Benefits:
Banner pulls up easily for a stunning marketing display
Graphic Design Services: Please call for a quote .

Click here for Submitting Artwork, Formats, Color and Resolution
How to Set-up the Orient Banner Stand
Custom Fields
Availability
in stock
Google Feed Exclude
yes
google product category
Business & Industrial > Advertising & Marketing > Trade Show Displays
Google Shipping Rules
standard
Custom Stock Message
In Stock, Printing 3 - 5 days