 AnythingDisplay.com
Loading something great for you!
2 x 7.5 ft. EZ Stand Straight (Graphic Package)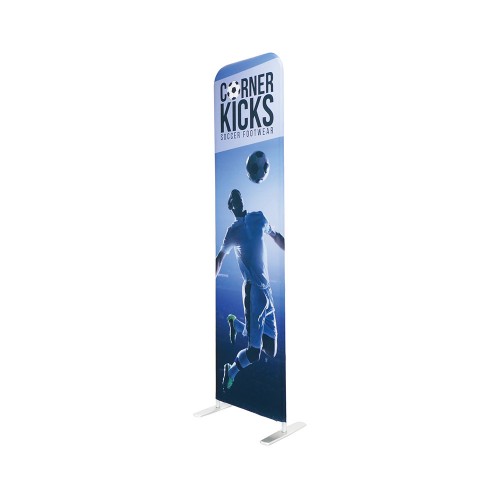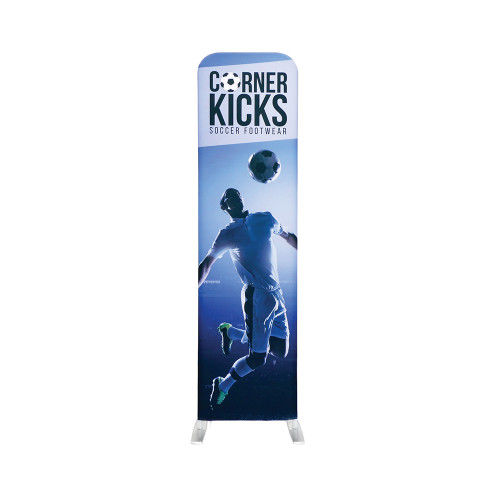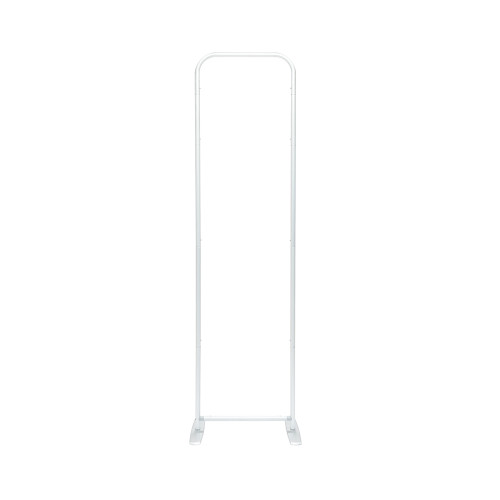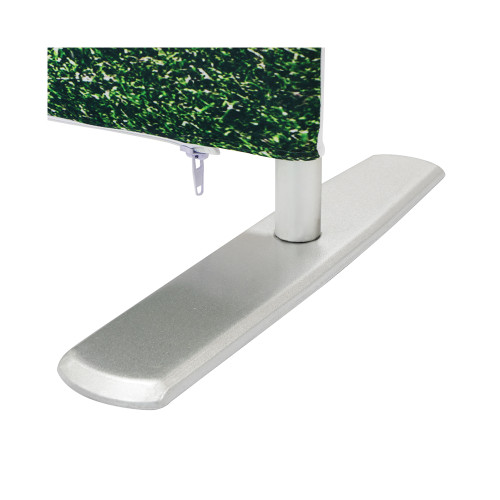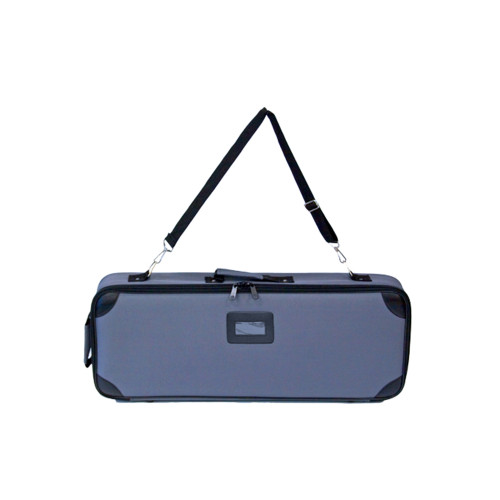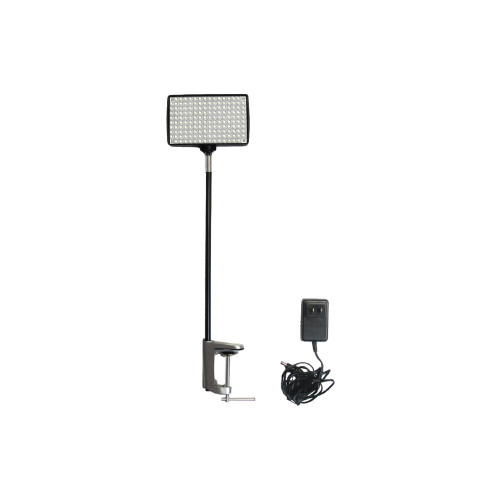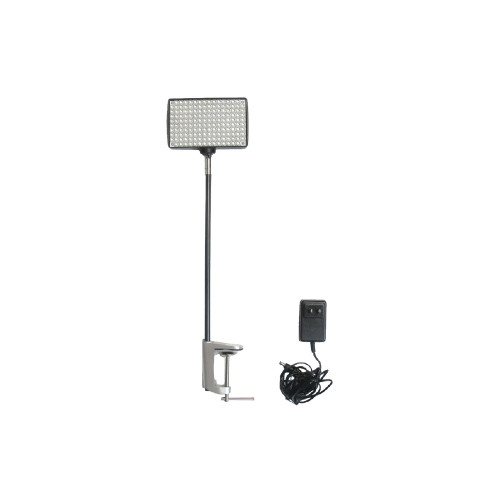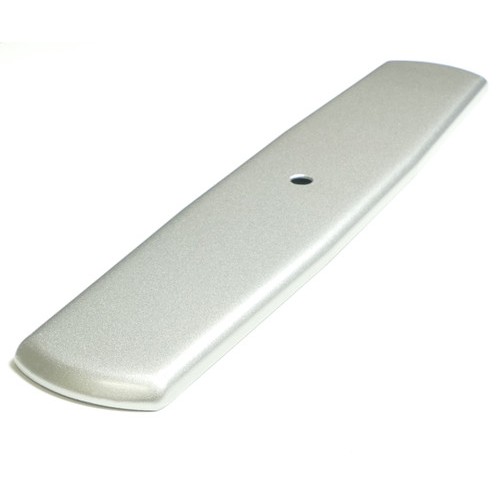 Product Code: 2 x 7.5 ft. EZ Stand Straight
Availability: In Stock, printing 3 - 4 days
---

2 or more $228.23
5 or more $222.38
10 or more $216.52
25 or more $210.67
EZ Stand 2ft x 7.5ft Straight Backdrop, Includes Full Color Printed Graphic
This 2 x 7.5 foot EZ Stand display is a popular choice for tradeshow back walls, step and repeat backdrops and event booths on the go. You will appreciate the new smaller diameter tube frame, its very lightweight making it cost effective to ship and easy to carry. Setting up your backdrop is quick and easy. The pillow case graphic covers the entire frame with your choice of back color of white or black. The tension fabric graphics fit snug with a smooth surface for branding and advertising.
About Fabric Graphics: With a sleek and thinner with a smaller tube diameter along with curved corners, this new 2 ft. EZ Stand Straight display makes for a great alternative to our premium backwall display. Quickly assemble in just 5 minutes. Slide the tubes together and lock them in place with a push button snap to make frame. Then simply pull the pillowcase graphic over the frame and zip it shut. The bottom zipper, hidden from view, tightens the stretch fabric beautifully displaying your graphic from edge to edge. Disassembled, the lightweight frame and graphic fit inside an option compact silver bag.

How To Setup Your EZ Stand. Start by snapping together all the bungeed poles to complete the main frame. Attach the feet to the bottom corner bases, then connect the marked main frame tubes to the bases, slide in the center support pole to complete the frame setup. Stand the frame up and slide the graphic over the top of the frame, pull the graphic all the way down, zip the bottom snug to maximize the tension. Full instructions are available in downloads and printed instructions will come with your EZ stand kit.

Warranty: Lifetime on Frame, 1 Year on Graphics
FEATURES AND BENEFITS
Lightweight making it cost effective to ship and easy to carry
EZ Stands are easy to setup an take down
Pillow case tension fabric graphic fits snugly over the frame
Attractive smooth seamless graphic for branding and marketing
KIT INCLUDES:
Single Sided Fabric Graphic with white or black fabric on the back
Aluminum Frame
Middle support bar
2 Feet
Graphic Design Services: Available upon request.


Click here for Artwork Guidelines


Artwork Template for 2ft Banner Display - Single Sided


Artwork Template for 2ft Banner Display Double Sided
2 ft. x 7.5 ft. EZ Stand Graphic Package Includes:
1 Single-Sided Custom Graphic (w/Black Or White Back Fabric) or Double Sided
Aluminum Frame
2 Feet
Graphic Dimensions: 24"w x 90"h
Graphic Material: Stretch Fabric
Graphic Finishing: Sewn on top, left and right. Zipper on bottom.
Display Dimensions:25.5"w x 90"h x 15.75"d
Shipping Weight:9 lbs
Shipping Dimensions:31"l x 11"w x 4'h
Downloads Banner 2ft EZ Stand Single Sided
NOTE: To download files, click the links below or Right Mouse Click and choose "Save Target As..."

EZ Stand Banner Display Spec Sheet

Artwork Template for 2ft Banner Display - Single Sided

Artwork Template for 2ft Banner Display Double Sided