 AnythingDisplay.com
Loading something great for you!
A-Frame Outdoor Sign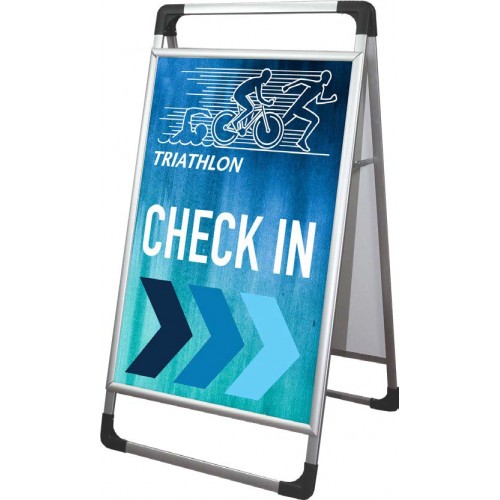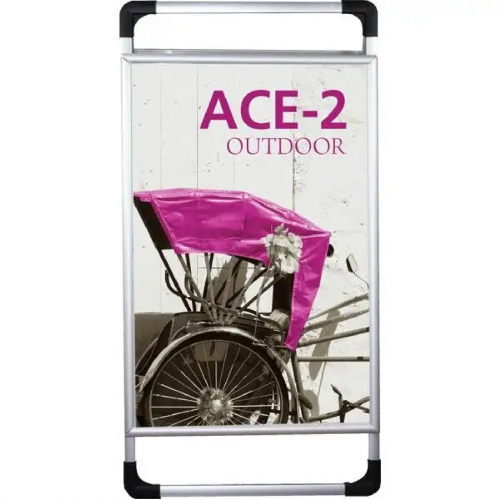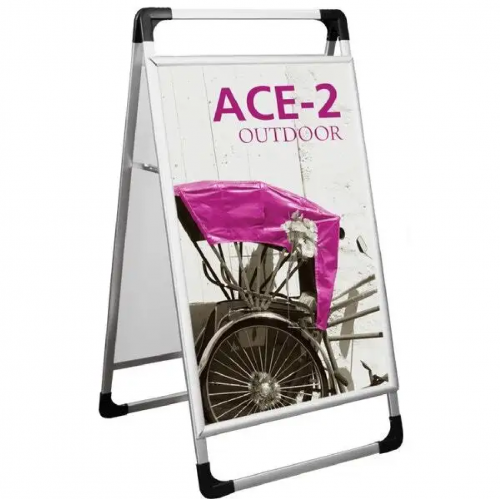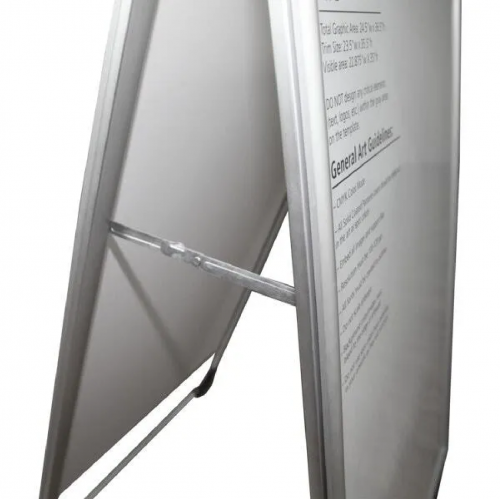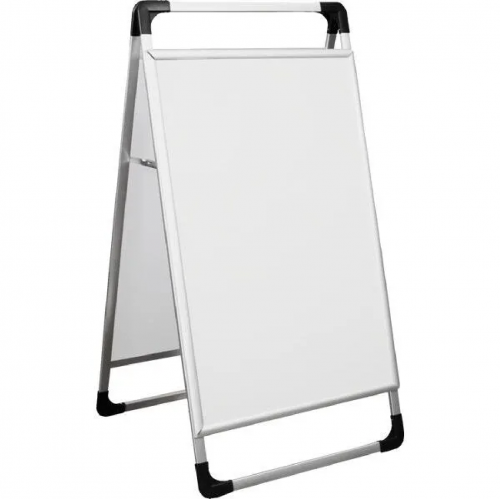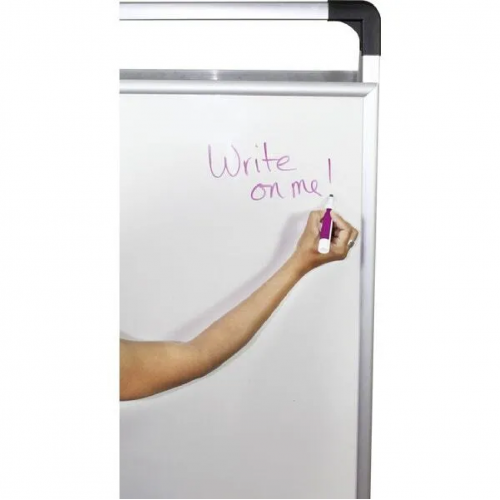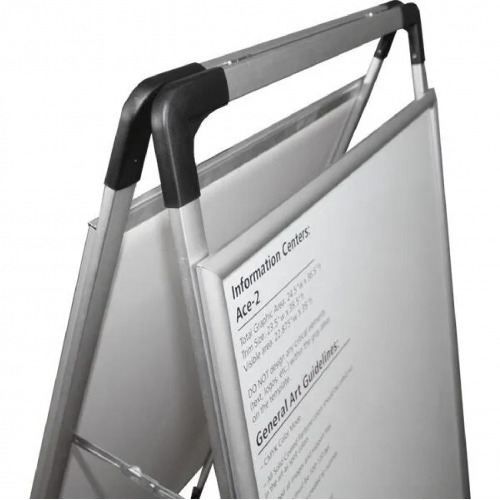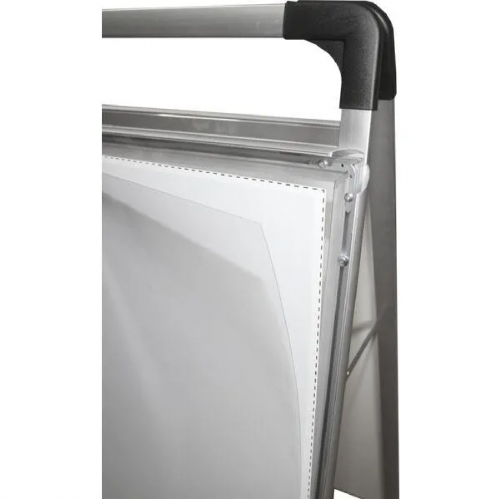 Product Code: ACE-2-OB
Availability:
Ace-2 Outdoor Sign
Elevate your storefront, sidewalk, or any outdoor space with the Ace-2 Outdoor Sign. Crafted from sturdy yet lightweight silver aluminum, this A-frame sign is designed to make a lasting impression while offering unmatched convenience and versatility. Whether you're a gas station, boutique, restaurant, or any business in need of impactful outdoor signage, the Ace-2 is your ultimate solution. Featuring snap frames on both sides, the Ace-2 makes graphic insertion and replacement a breeze. Effortlessly showcase your posters or graphics with its generous size of 24"w x 36"h. With its double-sided display, you can effectively capture attention from different directions, maximizing your visibility and reach. What sets the Ace-2 apart is its remarkable flexibility. Included with the sign are Dry Erase lenses for both sides, allowing you to customize messages with ease. Add, change, or remove content effortlessly, ensuring your signage always remains fresh and relevant. The Ace-2 is not only designed for convenience but also built to withstand outdoor conditions. Its sturdy construction ensures durability and stability even in windy environments, making it a reliable choice for long-term use.
Features:
- Silver, double-sided aluminum A-frame sign
- Front-loading snap frames hold 24"w x 36"h poster-size graphics
- Two clear Dry Erase graphic lenses included
- Easy assembly, no tools required
Double Sided Capability Yes
Assembled Dimensions 25"W x 46.75"H x 25"D
Hardware Only Weight 11 lbs
Graphics Only Weight 2 lbs
Approximate Total Display Weight 13 lbs
Shipping Dimensions Ships in: 1 x BOX (50"L x 28"H x 5"D)
Approximate Shipping Weight 25 lbs

Submitting Artwork, Formats, Color & Resolution Requirements

Artwork Template for ACE-2