 AnythingDisplay.com
Loading something great for you!
21'w x 15'h Embrace Backdrop Quad SEG Popup with Side Walls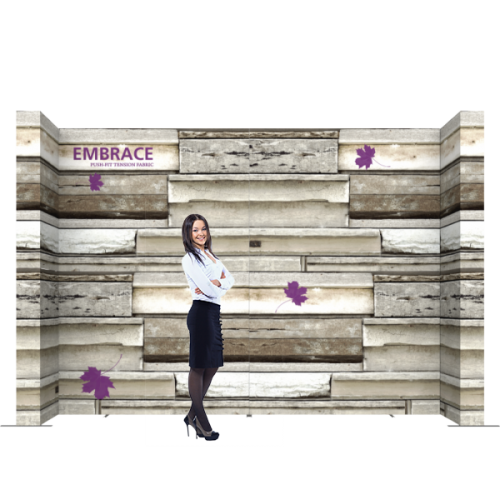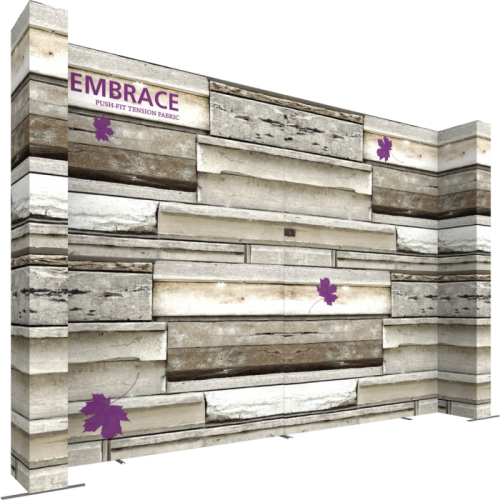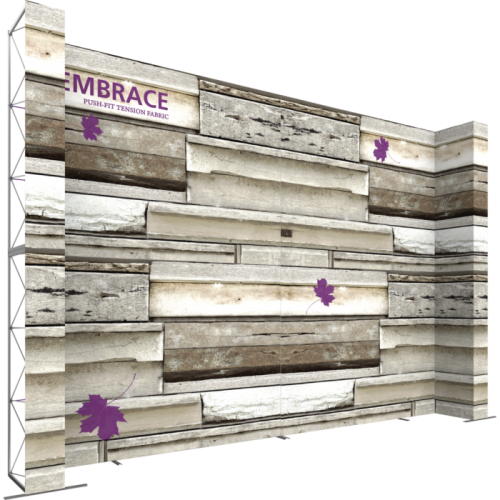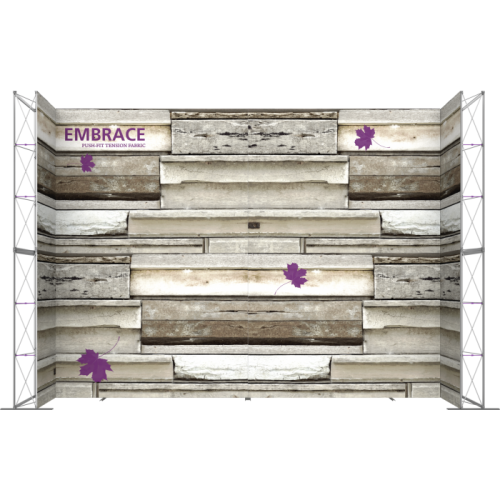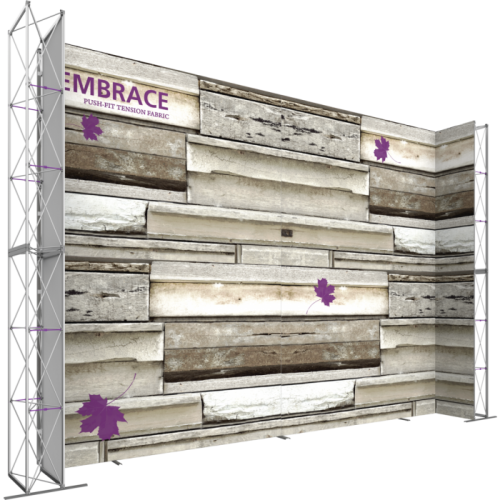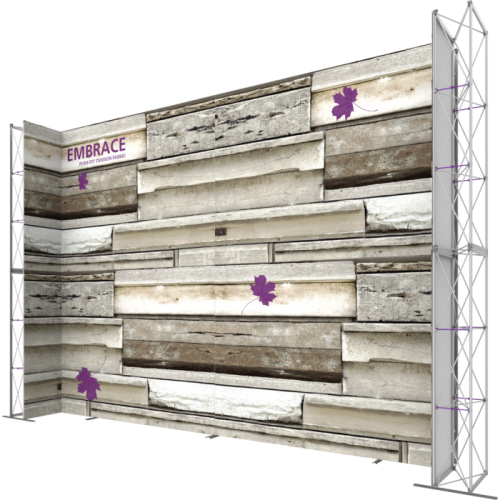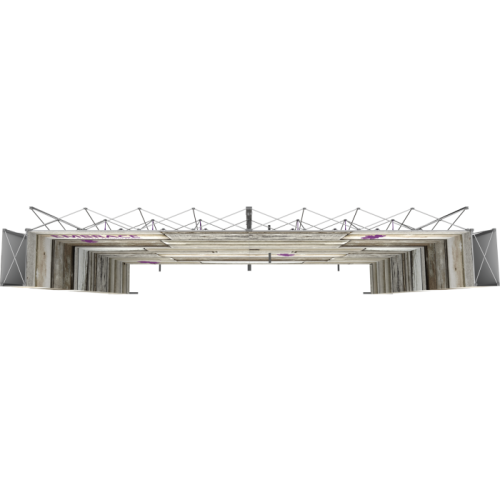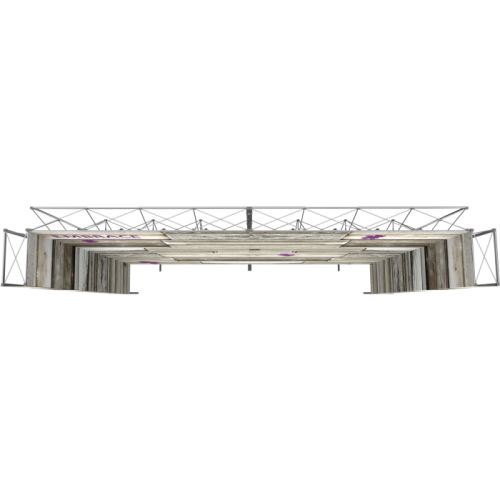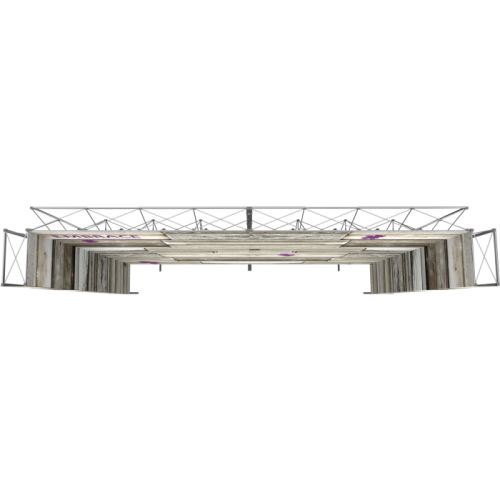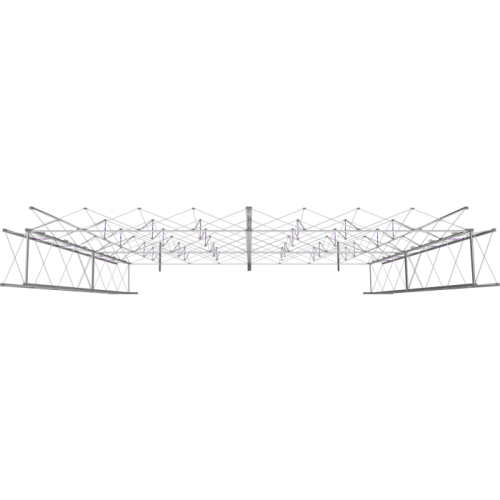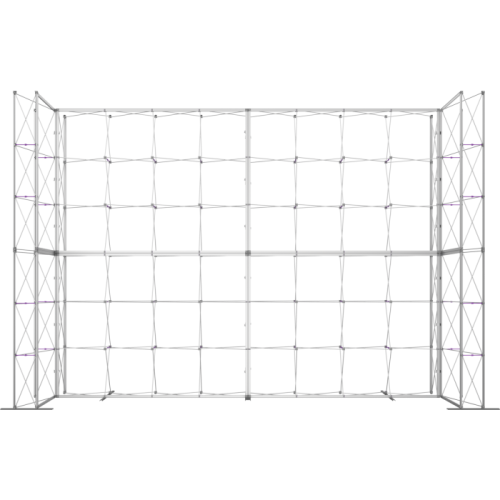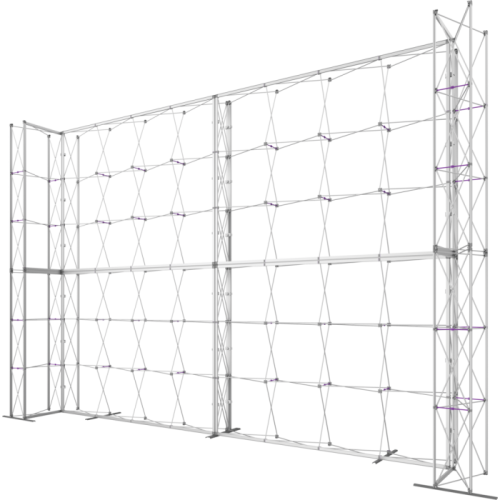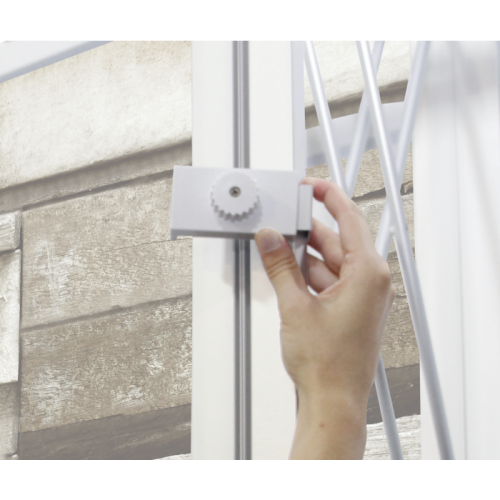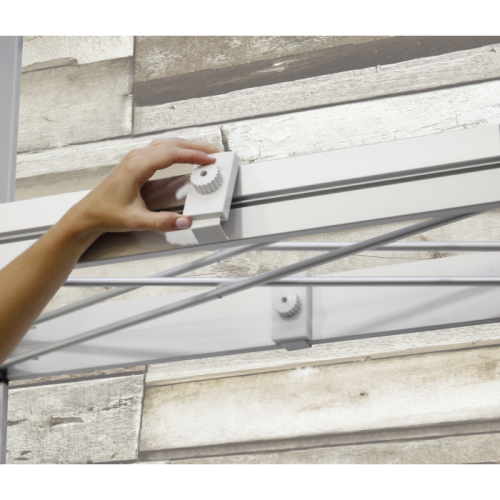 Product Code: emb-ob-qdst-4X3
Availability: In Stock, Printing 2 - 3 days
---

2 or more $8,395.73
5 or more $8,180.45
10 or more $7,965.18
25 or more $7,749.90
Embrace Backdrop 21'w x 15'h Quad SEG Popup with Side Walls: Elevating Your Brand Presence at Tradeshows, Exhibitions, and Events.
In the ever-competitive world of tradeshows, exhibitions, and events, making a lasting impression is paramount. To achieve this, a compelling, eye-catching display is essential. AnythingDisplay, a trusted leader in the display solutions industry, offers the Embrace Backdrop 21'w x 15'h which is a revolutionary product designed to enhance your brand's visibility and captivate your audience at any tradeshow.
1. The Embrace Backdrop Display:
The Embrace Backdrop is a declaration of your brand's dedication to quality, not just a showpiece. With its impressive width of 21 feet, it is sure to draw attention from guests even in the busiest event venues. The name "Embrace" is appropriate because this display envelops your brand in a sophisticated, polished background that draws focus.
2. Smooth Edge-to-Edge Graphics:
The SEG (Silicone Edge Graphics) technology on this display is one of its most notable features. With the Embrace Backdrop, your message will be displayed flawlessly from edge to edge thanks to premium, wrinkle-resistant fabric graphics that are custom-printed with your branding. As a result, your brand will have a polished, modern appearance that will stand out among the chaos of a busy event.
3. Simple and Quick Setup:
Events and trade exhibits frequently have strict schedules. With its unique frame design, the Embrace Backdrop provides a tool-free assembly method. It's easy to set up, freeing up valuable time for other important aspects of your event planning.
4. Sturdiness and Flexible Usage:
Purchasing the Embrace Backdrop is an ongoing commitment. Because of its durability and reusability on numerous occasions, it is made to last. For the marketing campaigns you run for your business, a durable aluminum frame is a sustainable option because it is made to last for years.
5. Enhanced Adaptability:
Every brand is distinct, and we at AnythingDisplay are aware of this. There are many ways to customize the Embrace Backdrop. With so many different frame shapes, sizes, and configurations to pick from, you can design a display that precisely embodies the essence of your business.
6. Side Walls for Added Impact:
Quad SEG Popup with Side Walls comes with additional walls that enhance its aesthetic appeal. In addition to enclosing your area, these side walls offer more chances for branding, messaging, or product displays.
7. Moving and Transport:
The Embrace Backdrop is easy to transport and store thanks to its sturdy case, which safeguards your investment both in transit and when not in use. This feature makes sure that your display is prepared for the upcoming event at all times.
8. A Reliable Affiliate for AnythingDisplay:
AnythingDisplay is proud to be a reliable seller in the US market. With a proven track record of providing top-notch display solutions and first-rate customer support, our goal is to make your brand stand out at every event and trade show.
In conclusion, the embrace pop up backdrop is the ideal solution for businesses looking to make a significant impact at tradeshows, exhibitions, and events. It is a great asset for any marketing campaign because of its amazing graphics, simplicity of setup, and customization possibilities. Selecting AnythingDisplay puts you in partnership with a trustworthy and knowledgeable seller who is dedicated to fostering the growth of your company. Take advantage of every chance to make a lasting impact on your audience by elevating your brand presence with the Embrace Backdrop today.
Specifications:
Assembled Dimensions: 256"W x 177.25"H x 51.2"D
Display Size: Tall Kits
Shipping Dimensions: Ships in:1 x BOX (38"L x 15"H x 19"D)3 x BOX (38"L x 15"H x 9"D)3 x BOX (35"L x 15"H x 9"D)1 x BOX (35"L x 177.25"H x 51.2"D)
Hardware Only Weight: 304 lbs
Approximate Shipping Weight: 304 lbs
Graphic Specifications:
Graphic Width: 307.25"W for front graphic
Graphic Width with Endcaps: 332.5"W for full fitted graphic with end caps
Graphic Height: 184.5"H
Perimeter channel bars connect to frame and hold six push-fit fabric graphics
Downloads: Embrace 21ft Wide Quad Stacking Push-Fit Tension Fabric Display
NOTE: To download files, click the links below or Right Mouse Click and choose "Save Target As..."



Set-up Instructions for Embrace 21ft Wide Quad Stacking Push-Fit Tension Fabric Display


Single Sided with Endcaps Embrace 21ft Wide Quad Stacking Push-Fit Tension Fabric Display


Double Sided with Endcaps Embrace 21ft Wide Quad Stacking Push-Fit Tension Fabric Display


Single Sided NO Endcaps Embrace 21ft Wide Quad Stacking Push-Fit Tension Fabric Display


Double Sided NO Endcaps Embrace 21ft Wide Quad Stacking Push-Fit Tension Fabric Display