 AnythingDisplay.com
Loading something great for you!
Graphic Edgelit Package VAIL 80S 5ft x 3ft Single-Sided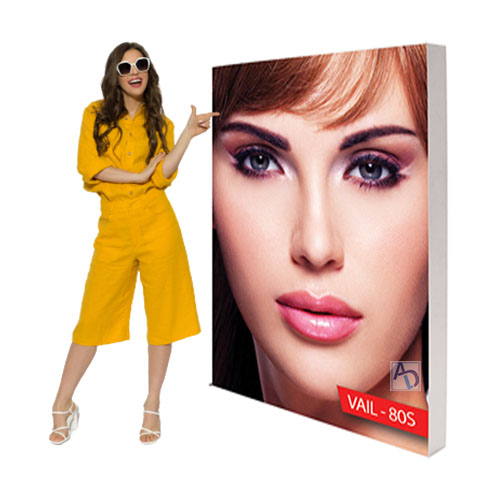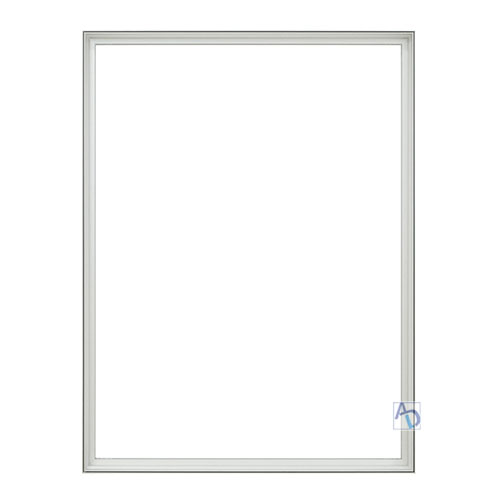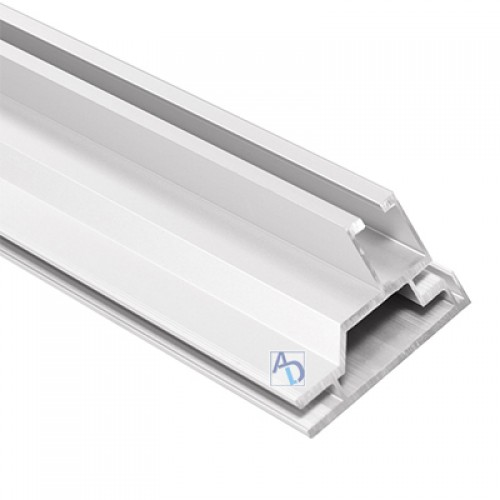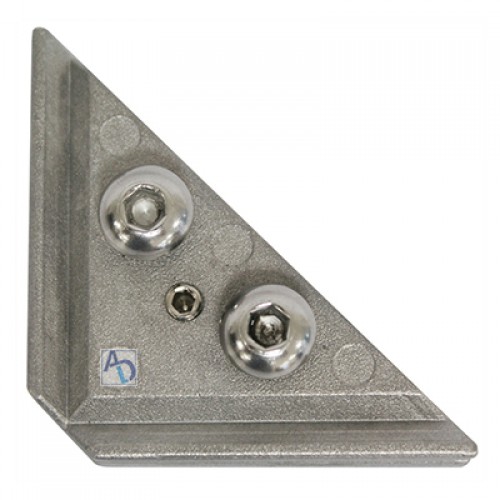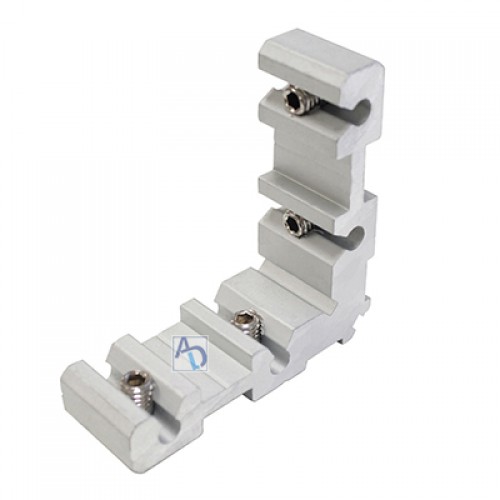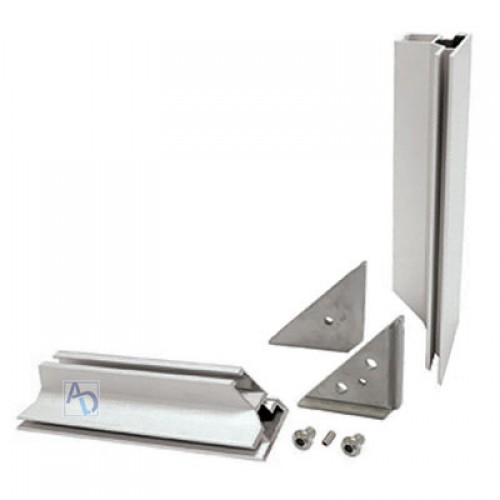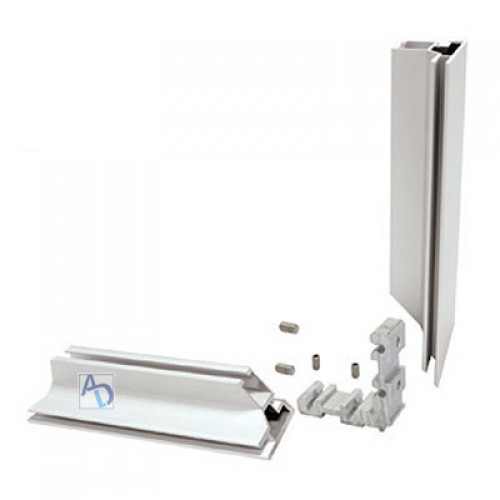 Product Code: VAIL-80S-ELIT-5X3-G1
Availability:
---

2 or more $962.02
5 or more $942.38
10 or more $922.75
25 or more $908.03
Graphic Edgelit Package VAIL 80S 5ft x 3ft Single-Sided
The Vail-80S 5" x 3"ft Single-Sided Graphic Package is a single-sided Resort Extrusion with an 80mm (3.2in.) wide profile. The extrusion has a solid outside finish. Because the profile width is so thick, VAIL-80S is especially good for free-standing large images (tall or wide) because it is more stable than the skinnier profile widths; however, it can be wall-mounted or hung overhead. When installing the fabric graphic, the keder can fit 12mm (0.47in) deep and 4mm (0.11in.) wide into the keder through. This extrusion is also compatible with ladder lights (comes with edge lights standard).
*** WARRANTY *** Lifetime Limited Warranty on Hardware, 1 Year on Graphics
Specification and Functions:
Measurements and Specifications:
80S Frame Profile Side: 80 mm
Linear Foot Weight: 11.6 oz
Maximum Extrusion Length: 202 in
Minimum Extrusion Length: 8 in

Length For Splits / Cuts In Extrusions: 96 in Max
Single-sided graphic display
Accepts 12 mm keder

80 mm (3.2 in) wide aluminum profile
Package Includes:
Edge Lights
(1) 4-Sided Frame
(2) Custom Single-Sided Graphics (SEG hem)
(4) VAIL Triangle Corner Connectors, (16) Socket Screws, (1) 3mm Allen Wrench

(3) VAIL Split Connectors (1 pre-installed on 1 VAIL-40C), (1) Torx Key
(2) VAIL Key Locks (pre-installed), (1) 4mm Allen Wrench
Downloads: Edgelit Graphic Package VAIL
NOTE: To download files, click the links below or Right Mouse Click and choose "Save Target As..."



Artwork Template for Vail 80S Edgelit Graphic 5ft x 3ft single-sided


Printable Spec Sheet for Vail 80S Edgelit 5ft x 3ft single-sided