 AnythingDisplay.com
Loading something great for you!
Custom Modular Backwall Hybrid Pro 10ft Kit 07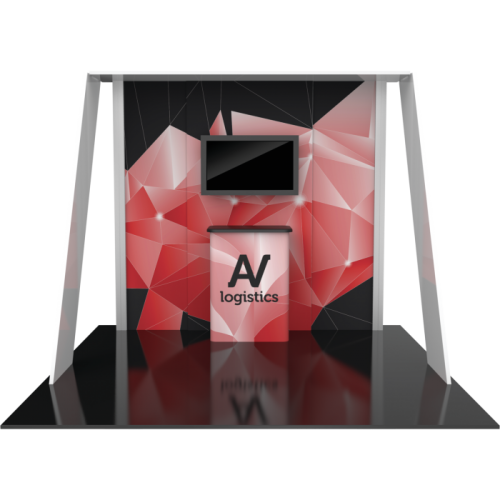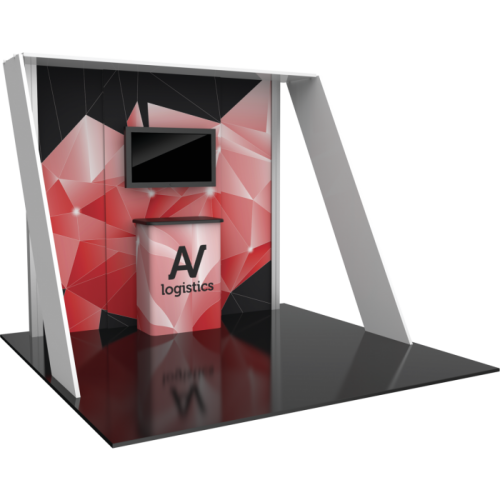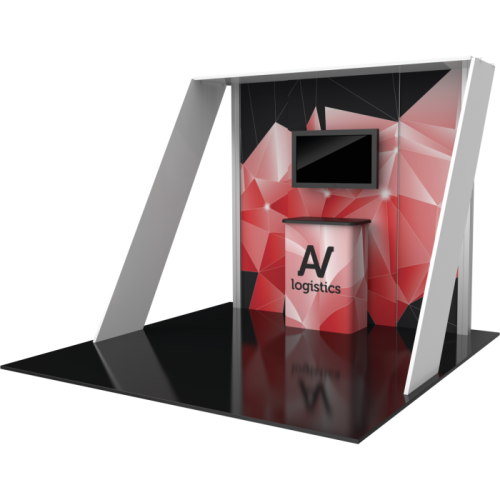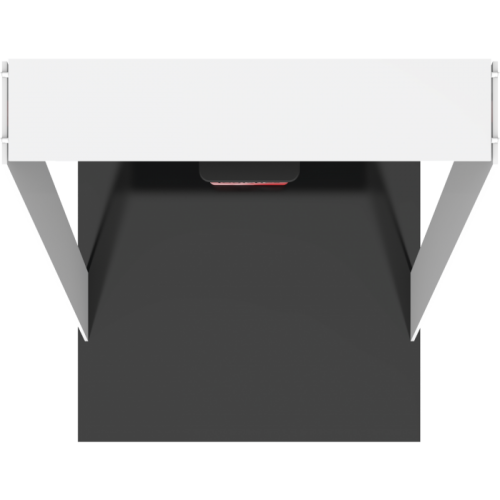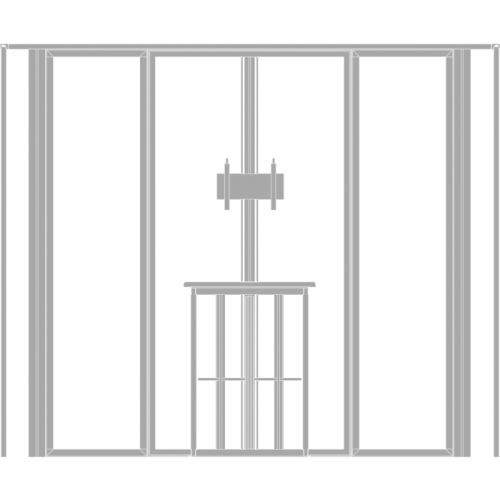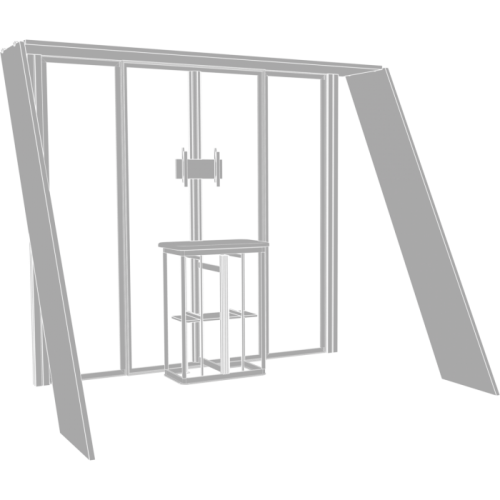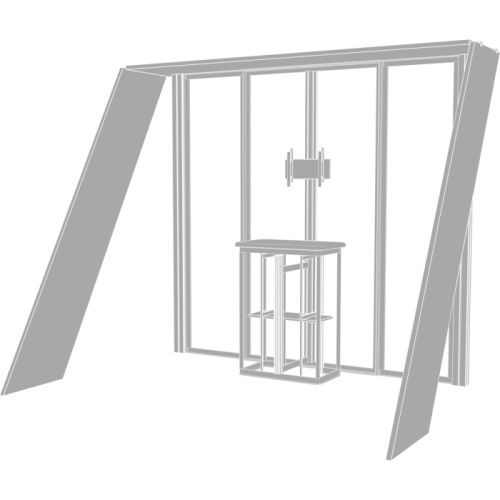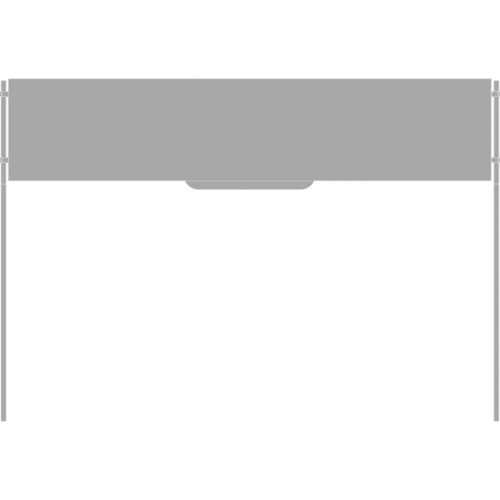 Product Code: hybrid-pro-HP-K-07
Availability: In Stock, printing 3 - 5 days
---

2 or more $11,361.88
5 or more $11,070.55
10 or more $10,779.22
25 or more $10,487.89
Custom Modular Backwall Hybrid Pro 10ft Kit 07
In trade shows and exhibitions, making a lasting impression is imperative for businesses aiming to stand out amidst the competition. The Custom Modular Backwall Hybrid Pro 10ft Kit 07 emerges as a beacon of innovation, seamlessly blending aesthetic appeal with functionality to provide businesses with a versatile and impactful display solution.
Design and Aesthetics:- The first striking feature of the Custom Modular Backwall Hybrid Pro 10ft Kit 07 is its meticulously crafted design. The modular nature of the backwall allows for a high degree of customization, catering to the diverse branding needs of businesses. The sleek lines, contemporary aesthetics, and attention to detail make it a visually appealing option for those looking to make a statement at trade shows.
Versatility in Configuration:- One of the standout features of this kit is its adaptability. The modular components can be configured in various ways, allowing businesses to create a backdrop that suits their specific requirements. Whether it's a corner booth or an inline exhibit, the Custom Modular Backwall Hybrid Pro 10ft Kit 07 offers flexibility in design, ensuring that it can seamlessly integrate into different booth layouts.
Material and Build Quality:- The durability of the exhibit is a crucial factor, given the wear and tear it may experience during frequent setups and breakdowns at trade shows. This kit doesn't compromise on build quality. Constructed from high-quality materials, it guarantees a sturdy framework that withstands the rigors of the exhibition circuit. This robust construction not only ensures longevity but also reinforces the professionalism associated with the brand it represents.
Graphics and Branding Opportunities:- In the world of exhibitions, grabbing attention is half the battle won. The Custom Modular Backwall Hybrid Pro 10ft Kit 07 provides ample space for vibrant and high-resolution graphics, allowing businesses to showcase their brand message effectively. The strategic placement of branding elements ensures maximum visibility, making it an effective marketing tool.
Ease of Setup and Transportation:- Efficiency is a key consideration for businesses participating in trade shows, where time is often of the essence. The kit's modular design not only facilitates easy setup but also streamlines the process of dismantling. Additionally, the lightweight yet durable materials used in construction make transportation a hassle-free affair, allowing businesses to focus on their presentation rather than logistical challenges.
The
Custom Modular Backwall Hybrid Pro 10ft Kit 07
represents a paradigm shift in the realm of trade show exhibits. Its blend of innovative design, versatility, durability, and branding opportunities make it an indispensable tool for businesses seeking to make a significant impact in the competitive landscape of exhibitions. As a dynamic and adaptable solution, this kit has the potential to elevate the presence of any brand, providing a canvas for creativity and effective communication in the world of face-to-face marketing.
Specifications:
Assembled Dimensions: 115.25"W x 95.63"H x 79.25"D
Display Size: 10' Inline
Counter holds max weight 50 lbs
Medium monitor bracket holds 24-40" LCD*, maximum weight: 50 lbs
White laminate side/top accent structure
Tabletop color options: Silver, Black, Mahogany, Natural
Backwall Counter: 30.63"W x 40.5"H x 18.75"D
*LCD monitors not included
Reconfigurable: No
Shipping Dimensions: Ships in 3 cases: 2 x OCH2 (52"L x 29"H x 15"D) 1 x OCE (18"L x 40" - 66"H x 18"D)
Graphic Specifications:
See artwork template for sizes to setup artwork
Single-sided SEG dye-sublimated push-fit fabric graphics
Pillowcase fabric graphic
Easy step-by-step instructions
Standard print turn time is 3-5 business days after proof approval
Graphic Design Services: Available upon request. Please call for a quote (239) 433-9738

Click here for Artwork Guidelines
Downloads: Hybrid Pro 10ft Modular Backwall Kit 07
NOTE: To download files, click the links below or Right Mouse Click and choose "Save Target As..."


Set-up Instructions for Hybrid Pro 10ft Modular Backwall Kit 07


Artwork Template for Hybrid Pro 10ft Modular Backwall Kit 07