 AnythingDisplay.com
Loading something great for you!
Double Sided Light Box Cabinet Display 2ft x 3ft Snap Frame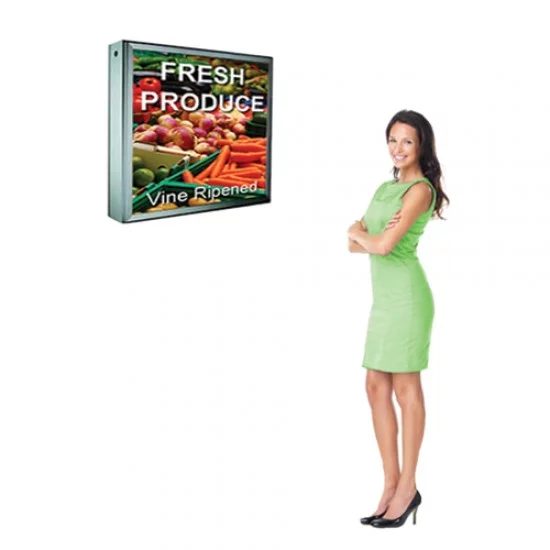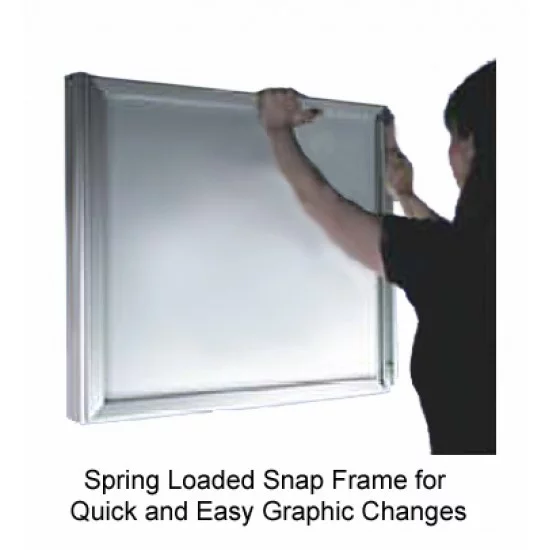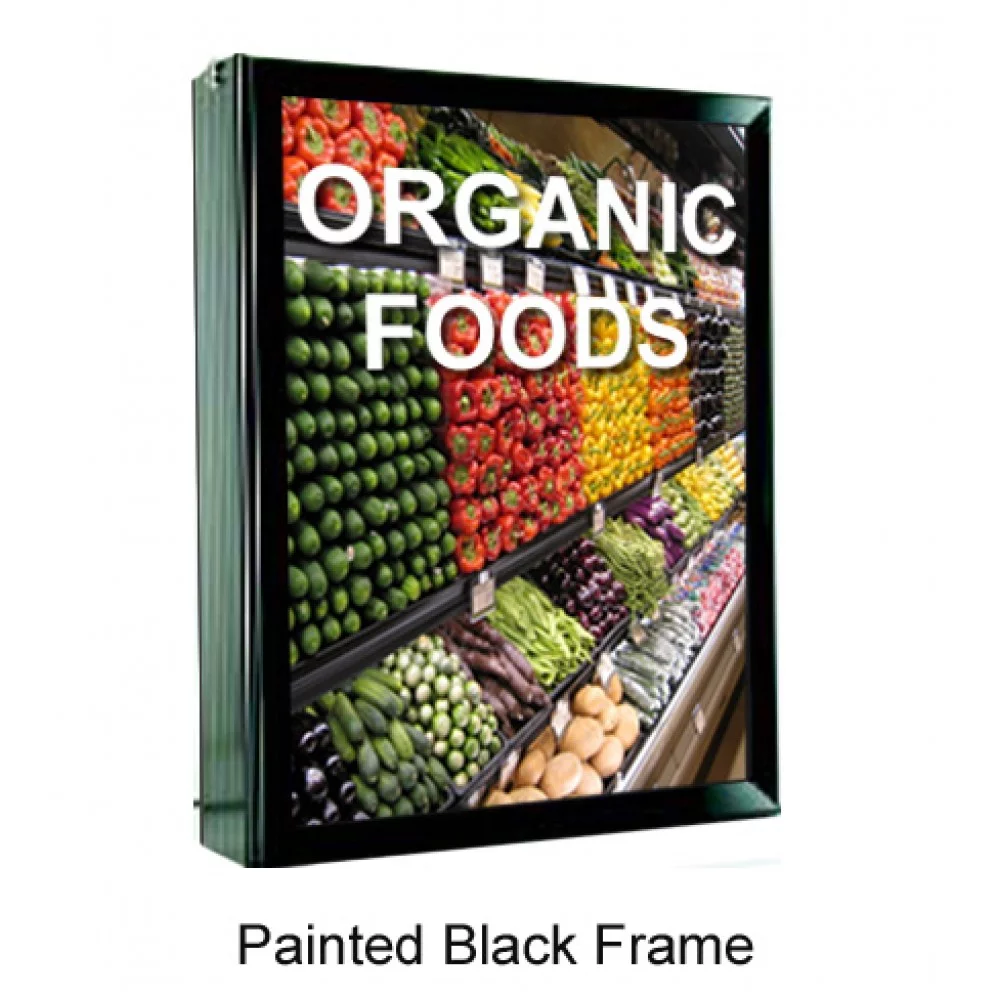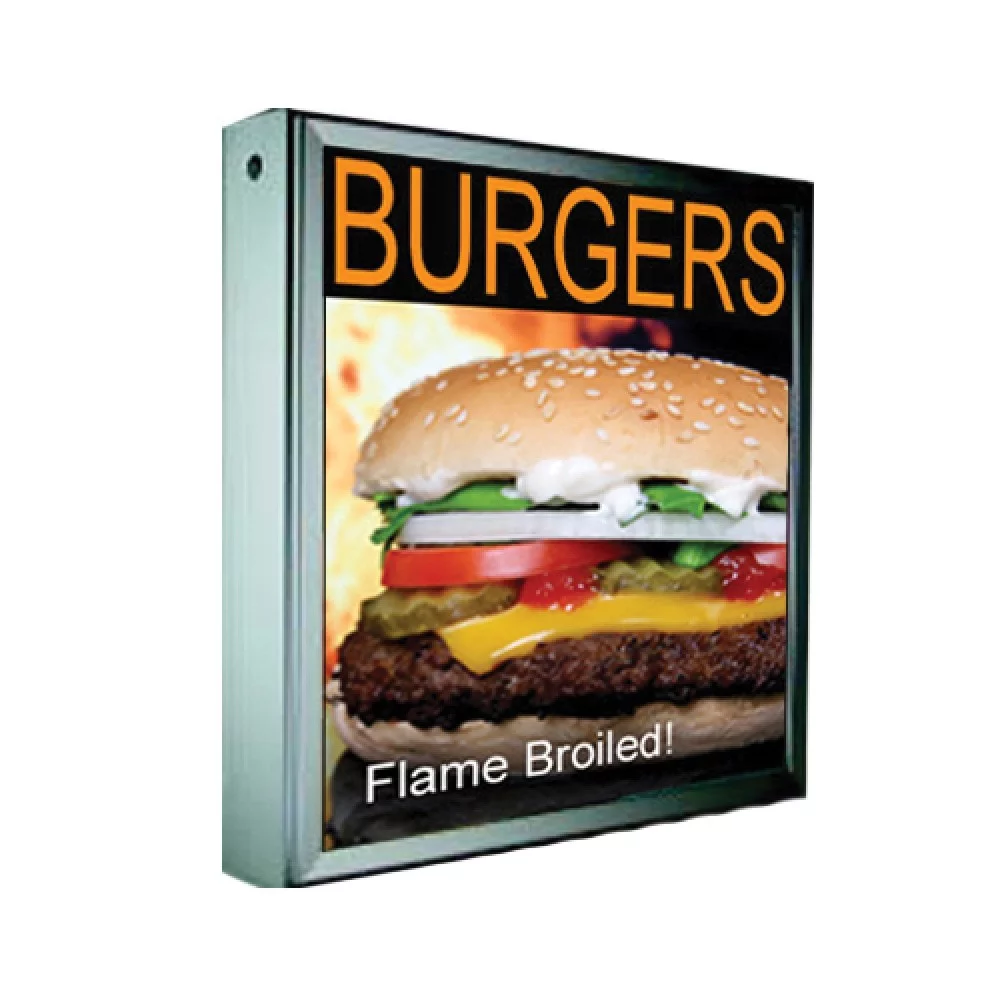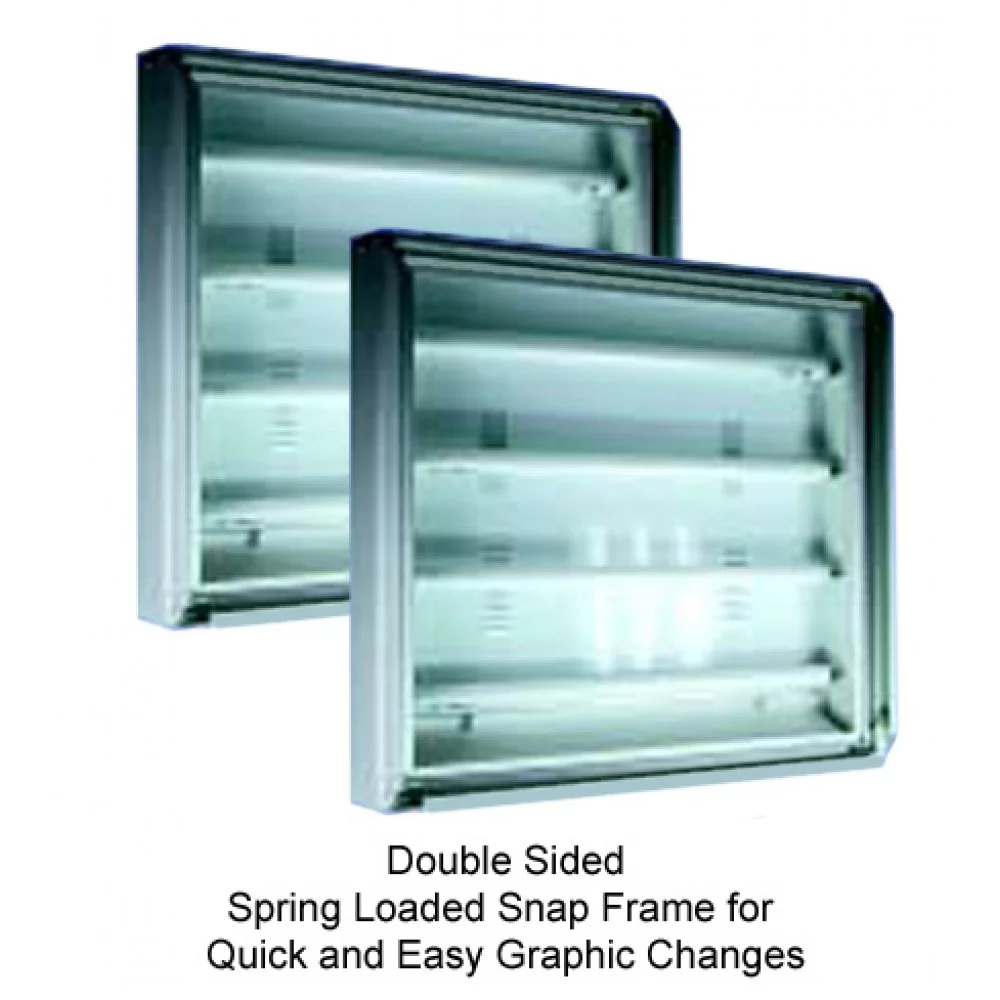 Product Code: light-box-snap-frame-DS-24x36
Availability:
---

2 or more $540.28
5 or more $526.42
10 or more $512.57
25 or more $498.72
This product has a minimum quantity of 50
Double Sided Indoor Light Box Sign with Snap Frame Display
Snap frames are easy to operate, durable and versatile displays. The snap system is excellent for a display with frequent graphic changes. Light boxes are perfect for illuminating signs, posters and transparencies. These signs are UL and SA certified.
Simply open the snap frame, insert the graphic and snap it closed!
FEATURES AND BENEFITS:
Easy to use
Durable
Versatile
Does not need extra pieces to hold graphics
Smooth even light
Enhance graphics
ELECTRICAL:
Lamps: Standard cool white T8 bulbs (included)
Replacements bulbs are available at any hardware store
Electrical: Standard design 120v / 60hz

External cord & switch
Switch: Back of unit

Electric Cord: 8ft. Long, 3-wire exits the side of unit
PRODUCTION TIME:
Made to order: 2 - 4 weeks
Custom sizes are available (50 units minimum)
Graphic Design Services: Available upon request. Please call for a quote (239) 433-9738
SPECIFICATIONS: Indoor Use Only Double Sided Overall Size: 24" x 36" x 6.25" Graphic Inserts: Two 21.75 " x 33.75" Visual Opening: 20.75" x 32.75" All Dimensions: + or - 1/8" Sign Faces: Two 1/8" clear Plexiglas panels Diffuser Panels: Two 1/8" white Plexiglas panels Colors: Black painted or clear satin anodized finishes Frame: Durable all aluminum extruded construction Double Sided snap frame for easy graphic changes Mounting: Wall mount or D-rings for hanging Shipping: Individually boxed Our Products YOUR WISHLIST ACCESSORIES BANNER DISPLAYS BOOTHS AND EXHIBITS COVID DISPLAYS DISPLAY STANDS INDOOR OUTDOOR EVENTS COVID SANITIZING DISPLAYS DISPLAY STANDS INDOOR FREE SHIPPING DISPLAYS HELP CENTER LED SIGNS & DISPLAYS LIGHT BOX SIGN ON SALE NOW! OUTDOOR EVENTS OUTDOOR LIGHT BOX OUTDOOR SIGN STANDS POSTER FRAMES TOP SELLERS WHAT'S NEW?