 AnythingDisplay.com
Loading something great for you!
Rate Over Time Counter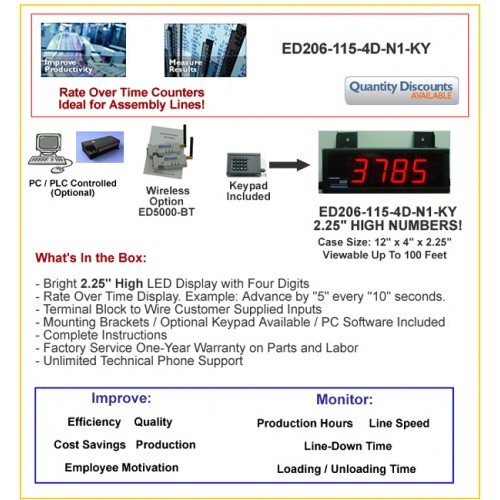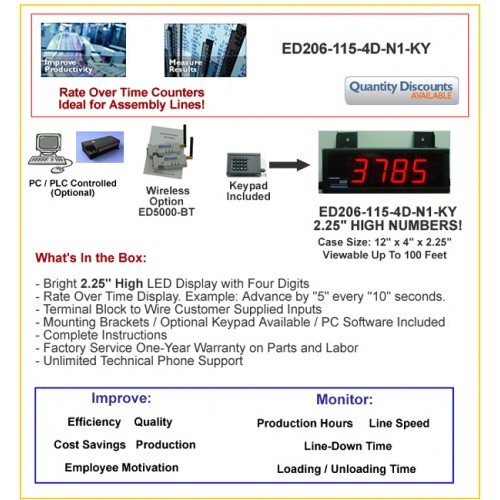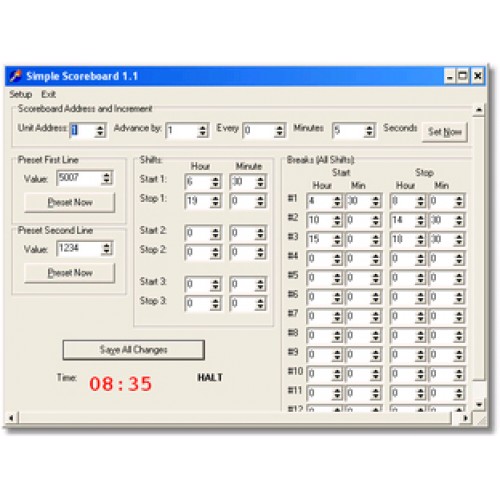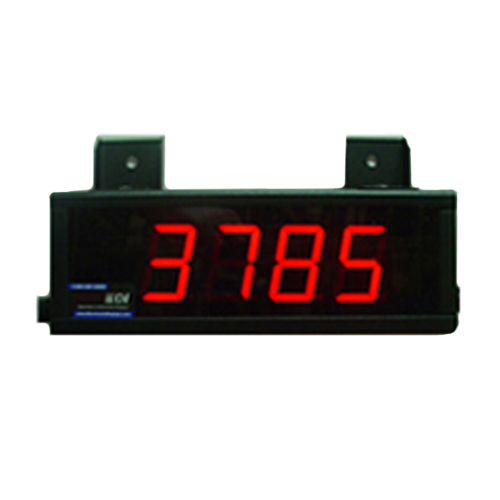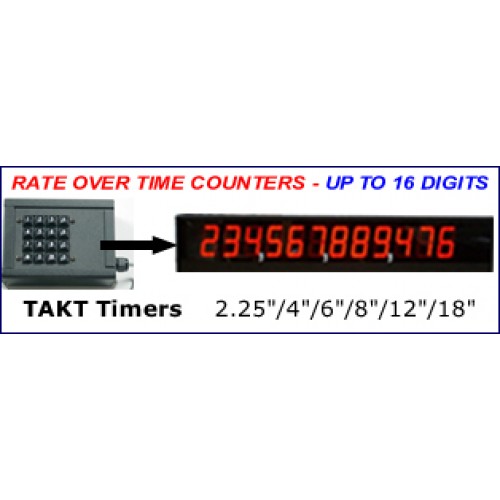 Product Code: LED_EDI_ED206_115_4D_N1
Availability:
---

2 or more $470.56
5 or more $458.50
10 or more $446.43
25 or more $434.37
Takt Rate/Time Counter
Takt time indicates a pace or rate of manufacturing matched to customer demand. Takt time is used in lean manufacturing to align production time to demand where there are linked manufacturing processes. For example, advance by 3 every 10 seconds, advance by 1 every minute.
Takt time is the tool to link production to the customer by matching the pace of production to the pace of actual final sales. First, you calculate actual takt times for each product and part. Then you use the time required for each product and part to determine the time that should be allotted to each actual process in the entire production chain.
Simply, Takt Time is the rate of customer demand. How often the customer requires one finished item. Takt time is used to design assembly and pacemaker processes, to assess production conditions, to calculate pitch, to develop containers and routes for material handling, to determine problem-response requirements, and so on. Takt is the heartbeat of a lean system.
A 4-digit (standard) display that increments by a user specified time and amount. Up to 12 digits available. (See Image Below)
A remote keypad can be used to preset and run/hold the display. (See Image Below)
The display can also "freeze" (pause) and resume timing, reset to zero using the keypad or through two customer-supplied contact closures.
The increment value and the time interval are entered by means of a remote keypad (see options - part number "KY") or serially via a PC/PLC with our Windows-based SimpleScoreboard software* (provided with the display).
*** Wireless Communication Available (call for details)
Specifications:
Environmental:
Operating Temp: 32° to 120°F
Electrical:
Power Source: 120 VAC @ 60 HZ
Power Consumption: Max. 20 Watts
Current Draw: Typical 500 mA
Power Cord: 6 ft
Physical:
Construction: Extruded Aluminum (Black)
Mounting: Two 1/4" x 20 Hex Bolts, Two Mounting Brackets included.
Designed to be installed and viewed indoors
Operating Environment: 32 to 120 Degrees (0 to 49 Degress C) / 0 to 95% Humidity
Dimensions: 12"L x 4"H x 2.25"D
Weight: Approx. 6 lbs.
Number of Digits: 4
Character Height: 2.25"
Viewing Distance: Up to 113'
LED color/Acrylic Face: Red
LED Intensity: 10 MCD High-Intensity Discrete LEDS
UL Listed power supply: Yes
Enclosure: Black Extruded Aluminum NEMA 1 Rated / NEMA 12 Optional
Warranty: 1 Year Factory Service (Parts & Labor)