 AnythingDisplay.com
Loading something great for you!
SEGO Modular Lightbox Display Configuration K (Graphic Package)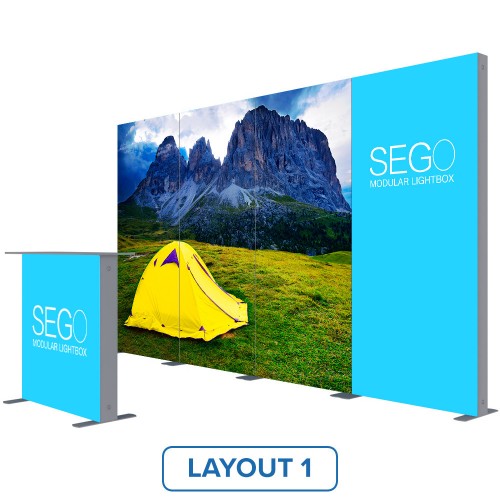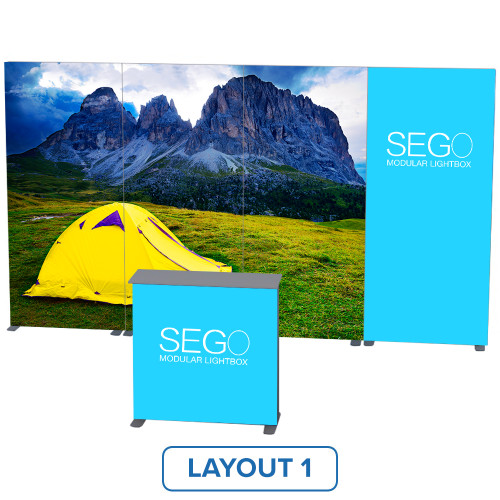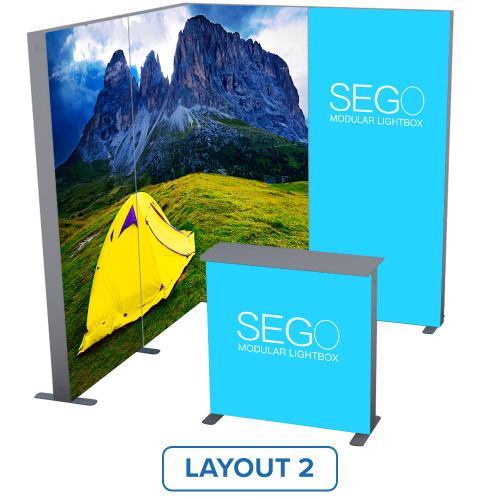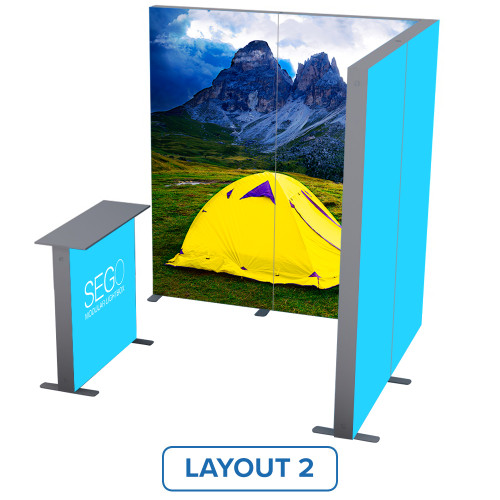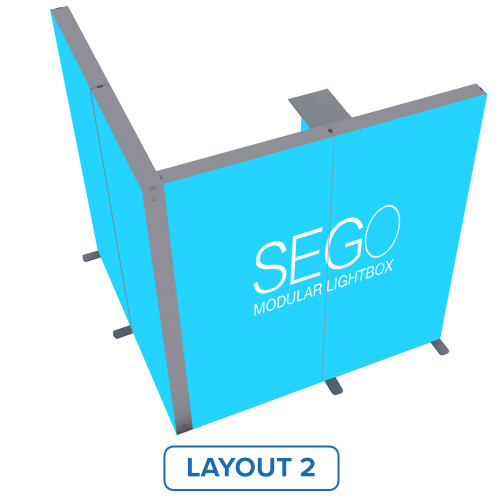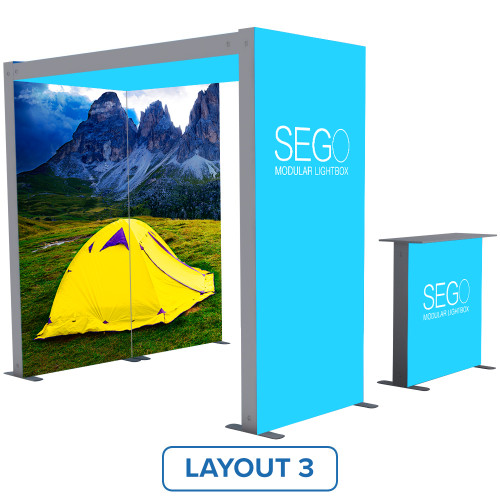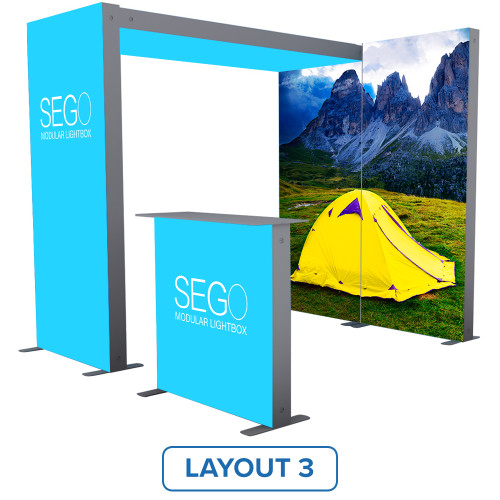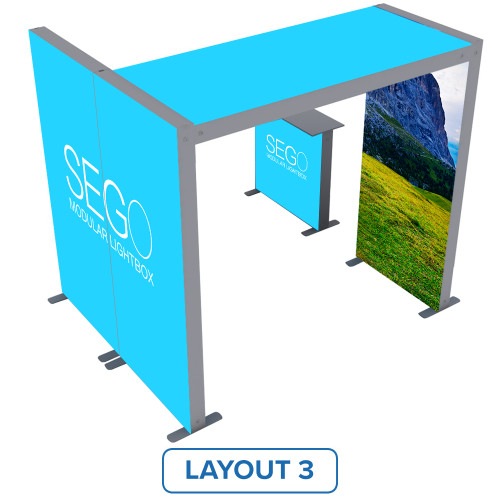 Free Shipping
Product Code: SEGOK-10x10G_WS
Availability:
---

2 or more $3,652.59
5 or more $3,558.94
10 or more $3,465.28
25 or more $3,371.63
SEGO Modular Lightbox Display K
Buy this today right here on our site. This is the ultimate experience as the perfect blend of innovation and intuition. The new SEGO modular lightbox system is designed to enhance your display experience. With cutting-edge technologies that set a new standard in versatility and convenience. From the frame to the feet, every component is engineered with tool-less design for easy set up and dismantle.

The SEGO utilizes magnetically connected wiring to activate its UL certified LED lights, which are conveniently pre-installed in the profiles and ensures all wires remain hidden from view. The Thumb-pressure installed SEG edge-to-edge fabric graphics delivers a visually striking experience. The fabric graphic cover both front and back connecting to the sturdy aluminum frame. A beautiful product creating a display that captivates the attention of your audience. With portability and configurability are at the core of SEGO's design the modular structure allows for easy customization to suit all you various display environments. Ideal of you're setting up at a trade show, exhibition, or retail space, SEGO adapts effortlessly to meet your requirements.

Order online above by adding to cart and checking out accordingly.
Graphic Design Services:
Available upon request. Please call for a quote (239) 433-9738

Details Submitting Artwork, Formats, Color and Resolution Requirements


Right Click and Save .zip to Download Artwork Template

SEGO Double-sided Spec Sheet
Includes:
Custom Printed Graphics
(4) SEGO-100X225X12
(1) SEGO-CNTR
(3) SEGO-SCON
(2) SEGO-ILCON
(4) SEGO-BC
(2) SEGO-5MWIRE
Features:
Graphic Dimensions:
39.625"W x 88.625"H (each frame)
39.625"W x 39.75"H (counter)
Display Dimensions:

157.5"W x 88.25"H x 16.5"D (Layout 1)
78.75"W x 88.25"H x 16.5"D (Layout 2)
78.75"W x 88.25"H x 103.6"D (Layout 3)
Shipping Dimensions: 54.5"W x 15.5"H x 6.75"D
Shipping Weight: 32 lbs (4 boxes) ; 30.5 lbs (counter)
Graphic Design Services:
Available upon request. Please call for a quote (239) 433-9738

Details Submitting Artwork, Formats, Color and Resolution Requirements


Right Click and Save .zip to Download Artwork Template

SEGO Double-sided Spec Sheet