 AnythingDisplay.com
Loading something great for you!
Embrace Counter Portable Push Fit Fabric Graphics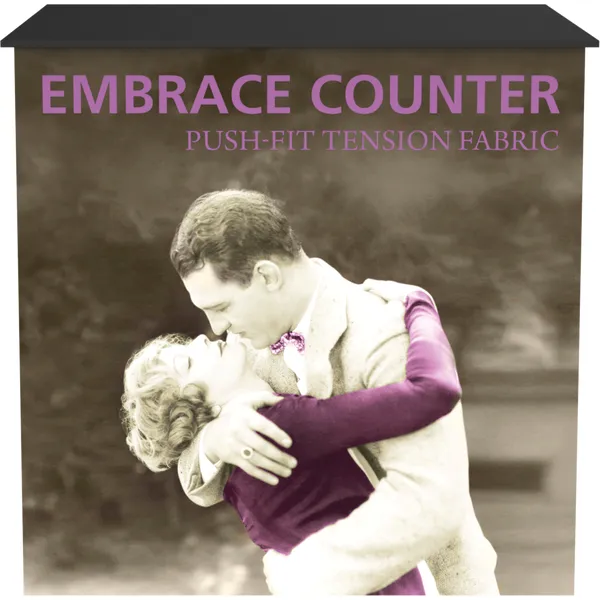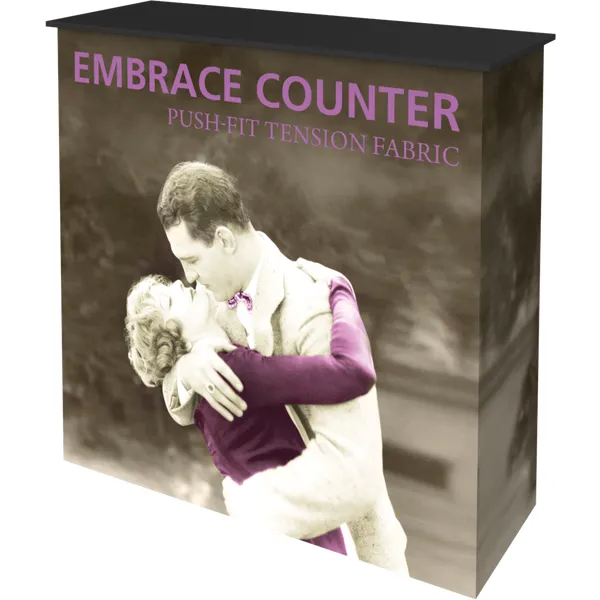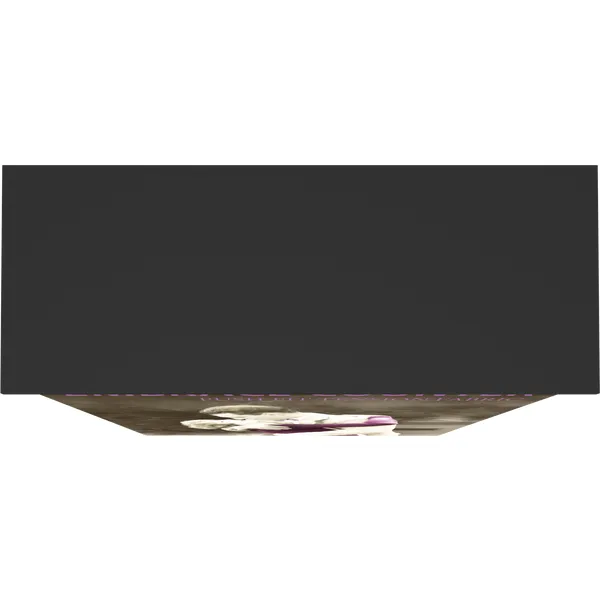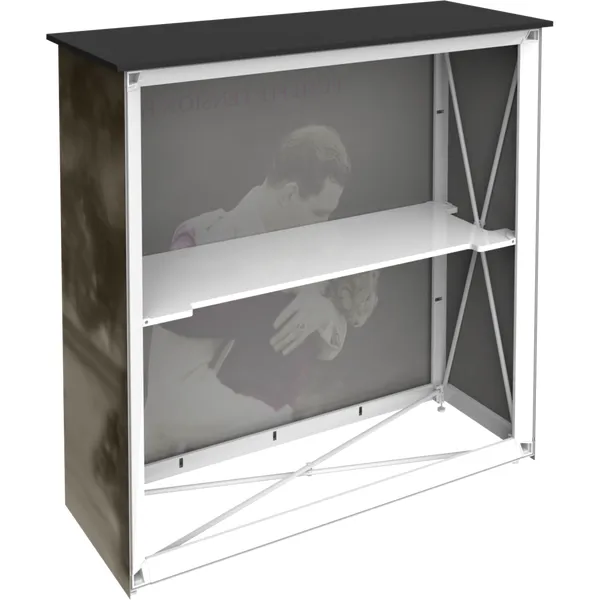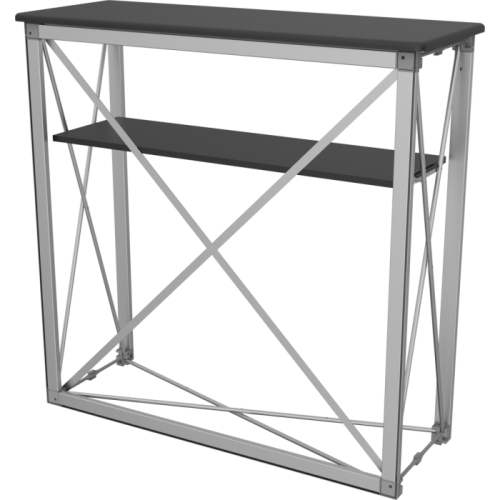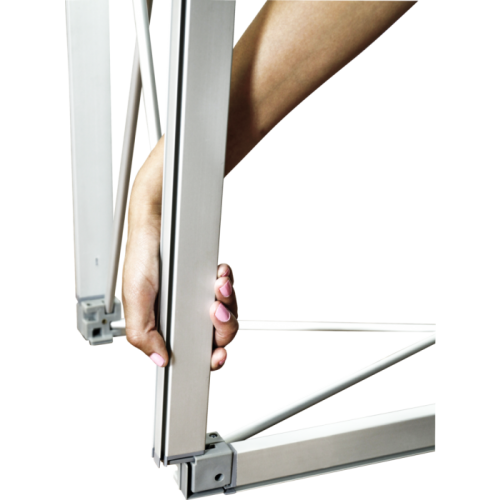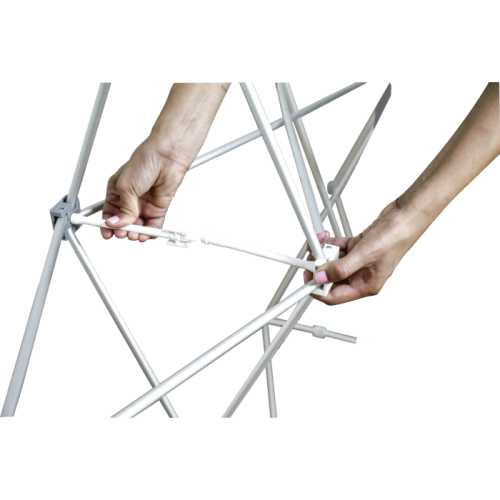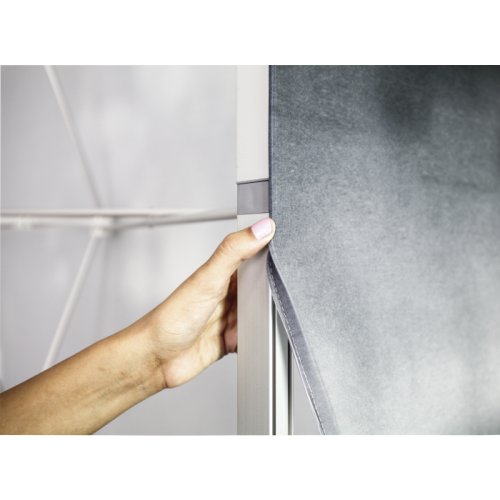 Product Code: emb-ob-ct
Availability: In Stock, Printing 2 - 3 days
---

2 or more $766.79
5 or more $747.13
10 or more $727.47
25 or more $707.81
Buy Embrace Counter Portable Push Fit Fabric Graphics Online from Anything Display.
Embrace Counter Portable Display is an innovative creation that we have come up with at AnythingDisplay where we provide you high quality fabric graphics display options made for marketing easier for you and your business at any given exhibition show or tradeshow where you can get to showcase your products through our Display stands. The portable counter display is in the form of a table counter which is made for the purpose of advertising but at a quality pace which will make the clients and customers stay while seeing the product being displayed through the stand.
The Counter Stand is an innovative option that tends to be inclined toward a more affordable range of product that still has the same quality that we offer at a higher-end display. The products are meant solely to fulfill all of your requirements which vary from customer and are made possible through the Push Fit Fabric Graphics which can be customized according to the type of product you own. The counter is suited for people who are seeking to advertise at a subtle pace involving only quality and high-end masses.
AnythingDisplay always provide top quality products and best services to the customers and we offer you the most innovative display solutions that lead to a much-suited exhibition and tradeshow portable counters to attract the audience towards your brand.
The Counter Display is affordable and does not rely on any other source of quality, it is tightly wrapped up by the fabric meant for the product showcasing, and then the advertising is carried on while saving costs and maximising profits from corners possible.
We offer you quality convenience when it comes to carrying and moving the counter display which has moving parts making it perfectly suitable for people who seek instant marketing by investing a very small amount.
The counter display can be used by operators of any age who will be presenting the product and service. Due to the light weight of the counter, it can be carried anywhere without any complications leading to a much more simplistic manner of advertising.
The Embrace counter display is more stabilised than its peers as it has 4 interconnected feet that can be made to stand on a plain surface leading to a value for money one-time investment without having any hidden costs.
The one thing that we can assure you about is the quality of the stand which is prepared from an Anodized Silver frame making it a long-lasting counter stand that can be used in multiple events and gatherings saving cost and time for all of your advertising goals.
Buy top quality embrace counter portable push fit fabric graphic display that you may require for your next exhibition. we make an advertising dream a quality and reality with the aid of a futuristic approach and goals that fulfill most of your brand marketing needs.
Specifications:
Assembled Dimensions: 40.95"W x 40.23"H x 14.95"D
Shipping Dimensions: Ships in: 1 x BOX (46"L x 20"H x 7"D)
Approximate Shipping Weight: 27 lbs
Downloads: Embrace Counter
NOTE: To download files, click the links below or Right Mouse Click and choose "Save Target As..."



Set-up Instructions for Embrace Counter


Artwork Template for Embrace Counter