 AnythingDisplay.com
Loading something great for you!
17 ft. x 15 ft. Embrace Quad SEG Popup Display With Printed Graphics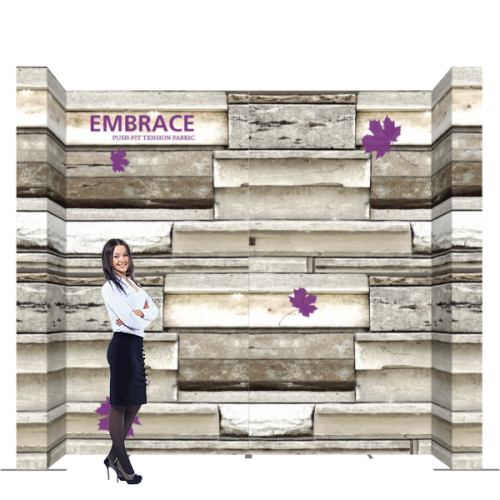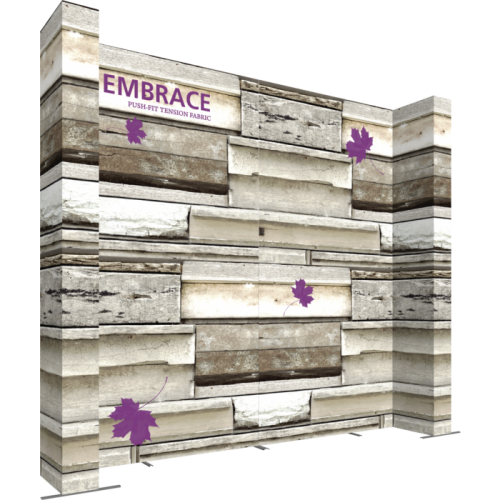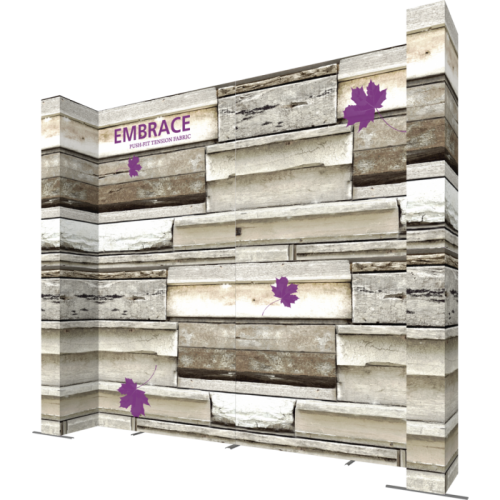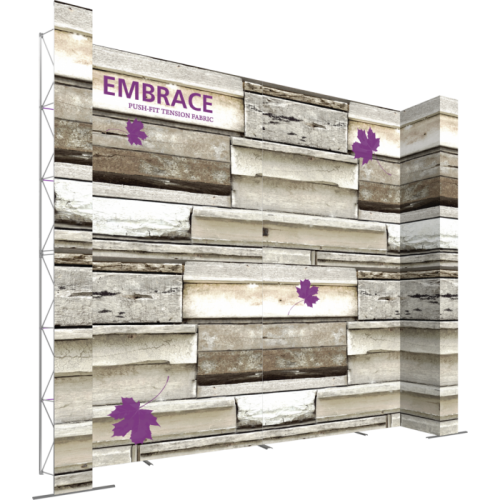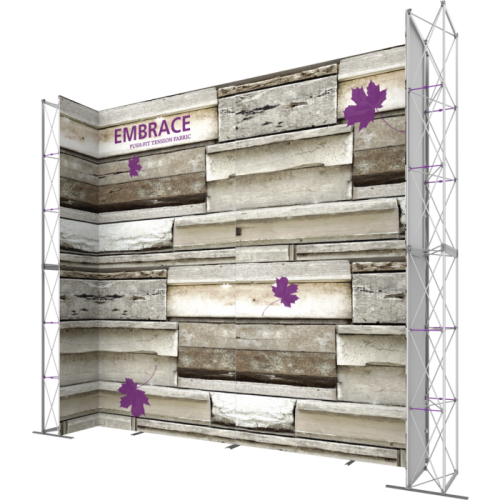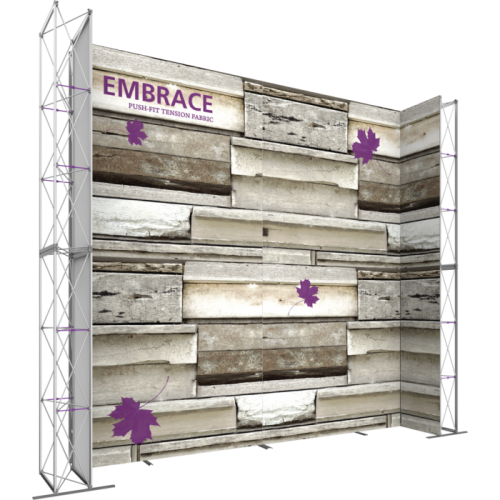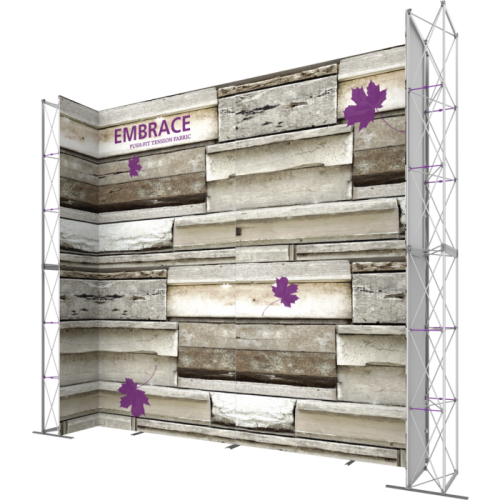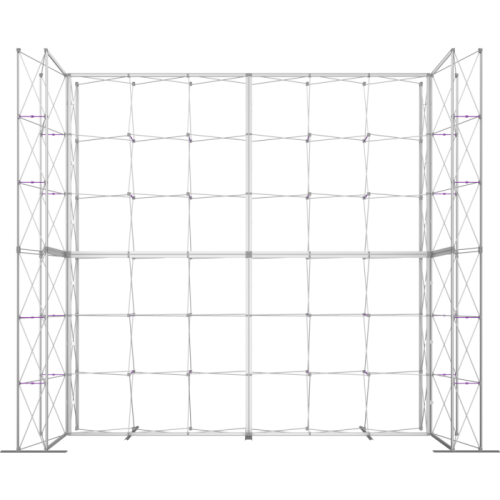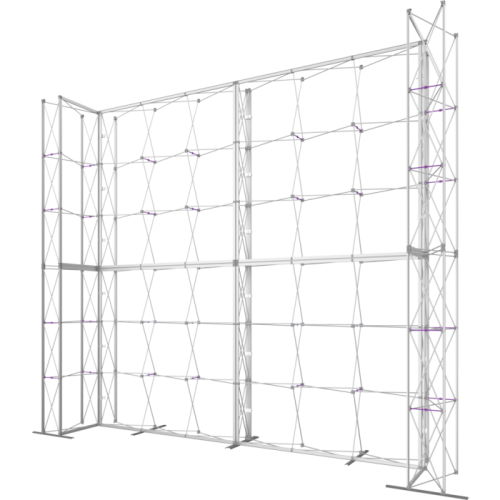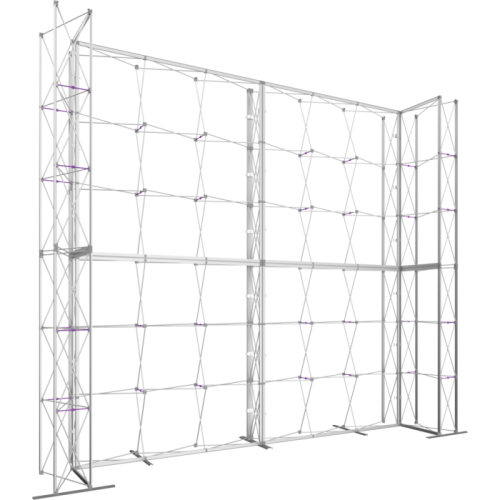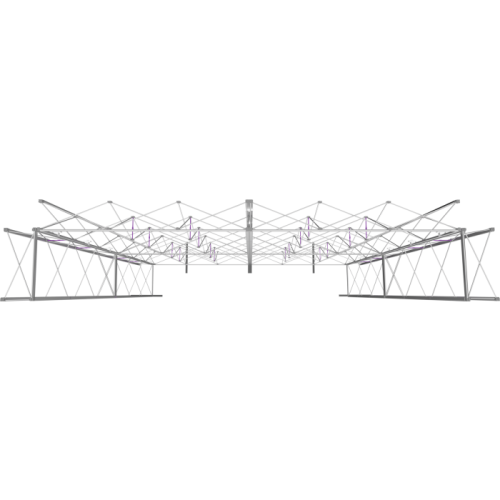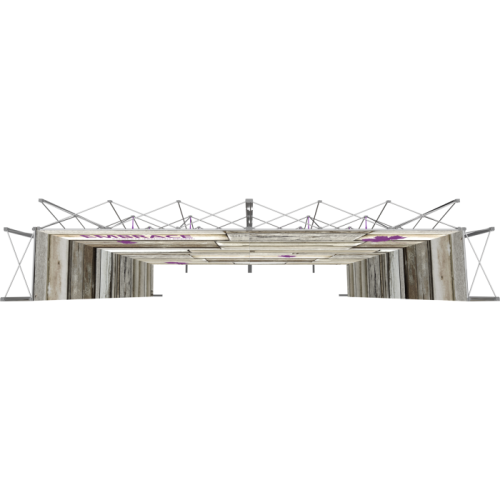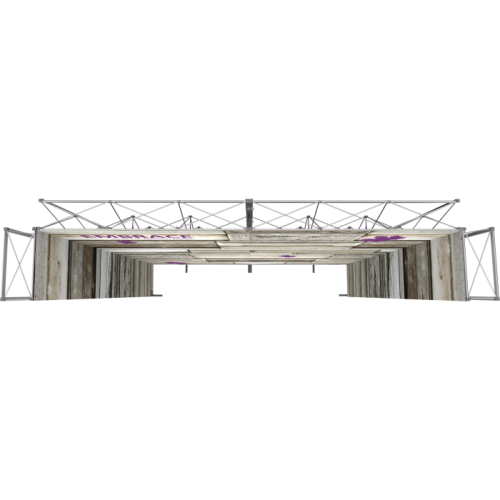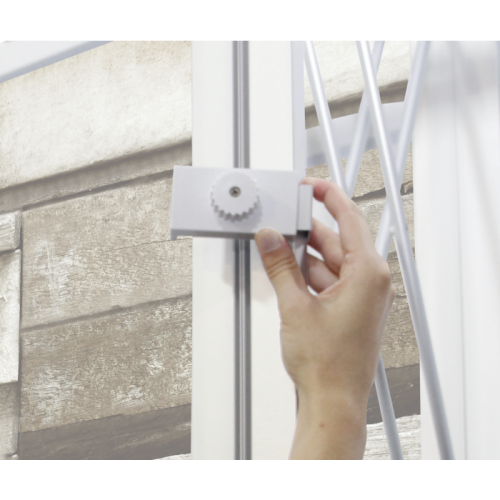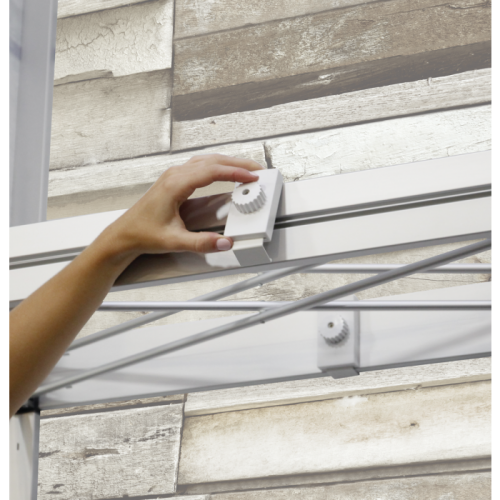 Product Code: emb-ob-qdst-3x3
Availability: In Stock, Printing 2 - 3 days
---

2 or more $7,749.30
5 or more $7,550.60
10 or more $7,351.90
25 or more $7,153.20
17fit Wide x 15fit tall Monster Embrace Quad SEG Popup Wall Display
AnythingDisplay take great satisfaction in providing your marketing and advertising needs with premium, cutting-edge, and visually appealing display solutions. This also applies to our Embrace 17ft wide by 15ft tall tension fabric display. It's a very useful tool for promoting your goods and services because it's an eye-catching and adaptable marketing tool that works well for events, exhibits, and tradeshows.
Buy this monster massively impressive wall display for your next marketing event. This display stands out like a monster at 17 feet tall towering over the competition to win attention. This display, as a backdrop to your business, makes a deep impression. This monster size display comes as an easy setup kit. The display hardware frame is made of sturdy anodized silver collapsible frames. The kit Includes multiple frames that setup with channel bars connect with linking clamps. Add the stabilizing feet to complete hardware setup.
The perimeter channel bar, with graphic groove slots, connects to frame to hold the thumb-press SEG push-fit graphics tightly to the display. Premium quality fabric graphics with opaque push-fit SEG bead to connect to the frame. The graphic design can be customized to print as single or double-sided, with or without end caps.
Due to it's large size construction and weight this product requires a customized freight quote, these freight prices will vary drastically depending on trucking availability and destination requirements. You purchase this product first and when it's ready to ship we will get a custom quote for best prices. We can also ship it on your account if desired. How ever you purchase this monster display you will be sure to leave a monster impression.
Key Features include some of the best quality offerings that we provide for you:
1. Remarkable Dimensions:- The Embrace tension fabric display, which is 17 feet wide by 15 feet tall, provides a striking backdrop for your brand's messaging. Due to its sheer size, your booth will stand out from the throng during a busy event and leave a lasting impression on guests.
2. Superior Fabric:- Made from high-quality tension fabric i.e., Silicon Edge Graphic, this exhibit is intended to appear polished, elegant, and free of wrinkles. Because the cloth is flame-retardant, your display will be safe at any event.
3. Simple Setup:- The Embrace tension fabric display is very easy to set up. The cloth graphic glides over the lightweight frame with ease, and it snaps together with ease. You can save time and effort because neither specialist labor nor tools are needed.
4. Tough Build:- This display has a long lifespan. You don't have to worry about wear and tear when using the frame on several occasions because it is durable and strong. The cloth graphic is long-lasting and keeps its high caliber and brilliant colors throughout time.
5. Indefinite Configuration:- There is complete customization available for the popup U-shaped printed graphic wall. Numerous graphic options are available to you, such as single- or double-sided printing. As a result, you can customize the display to meet your unique branding and messaging objectives.
6. Compact and Portable:- The Embrace display is surprisingly lightweight and compact when disassembled, considering its size. It's an affordable option for your marketing needs because it's simple to move to various locations, which reduces shipping expenses.
Why Are We The Best?
AnythingDisplay is proud to be the trusted seller of the Embrace 17ft Wide and 15ft Tall Tension Fabric Display in the United States. Our commitment to quality and customer satisfaction sets us apart:
- Expert Assistance:- Our team of specialists is here to help you with the ordering and customization procedures. We can assist you in making the best graphic selections to make sure your display effectively conveys your message.
- Quick Delivery:- We are aware of how important timing is for events and trade exhibits. We guarantee that you will receive your display in time for your next event thanks to our rapid turnaround times.
- Competent Prices:- We provide competitive pricing to enable companies of all sizes to afford high-quality displays. You can be sure you know exactly what you're paying for thanks to our clear pricing structure.
- Outstanding customer Support:- Your fulfillment is our top priority. From design to delivery, our committed customer service team is here to help you every step of the way.
Your go-to option for product advertising at tradeshows, exhibitions, and events is AnythingDisplay's Embrace tension fabric display. It is a priceless tool for any company trying to create a strong visual impression because of its size, quality, and simplicity of use. Select AnythingDisplay for your display requirements, and we'll help you look great at your upcoming event.
Specifications:
Assembled Dimensions: 198.25"W x 177.25"H x 51.2"D
Display Size: Tall Kits
Shipping Dimensions: Ships in:4 x BOX (37"L x 15"H x 9"D)4 x BOX (35"L x 15"H x 9"D)
Hardware Only Weight: 280 lbs
Approximate Shipping Weight: 280 lbs
Graphic Specifications:
Graphic Width: 249.5"W front graphic
Graphic Width with Endcaps: 274.75"W full fitted graphic with end caps
Graphic Height: 184.5"H
Perimeter channel bars connect to frames and hold six push-fit fabric graphics
Downloads: Embrace 17ft Wide Quad Stacking Push-Fit Tension Fabric Display
NOTE: To download files, click the links below or Right Mouse Click and choose "Save Target As..."



Set-up Instructions for Embrace 17ft Wide Quad Stacking Push-Fit Tension Fabric Display


Single Sided with Endcaps Artwork Template for Embrace 17ft Wide Quad Stacking Push-Fit Tension Fabric Display


Double Sided with Endcaps Embrace 17ft Wide Quad Stacking Push-Fit Tension Fabric Display


Single Sided NO Endcaps Embrace 17ft Wide Quad Stacking Push-Fit Tension Fabric Display


Double Sided NO Endcaps Embrace 17ft Wide Quad Stacking Push-Fit Tension Fabric Display