 AnythingDisplay.com
Loading something great for you!
5 ft x 2.5ft Embrace Tabletop Display SEG Popup Display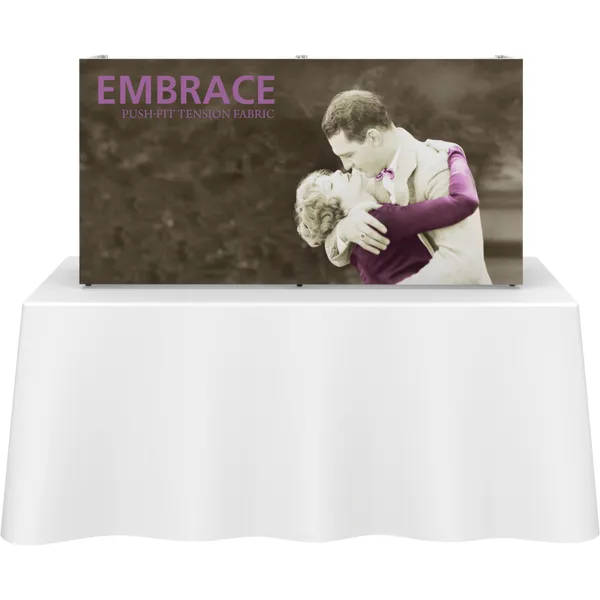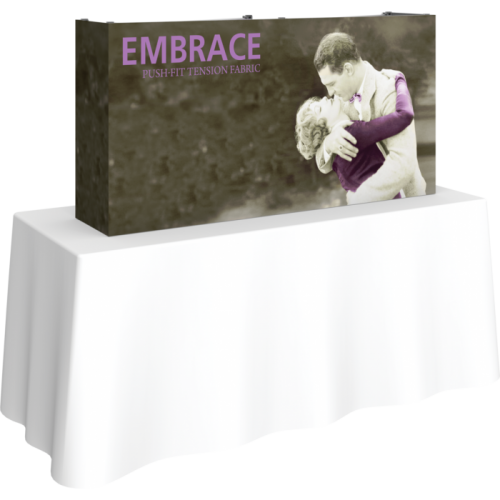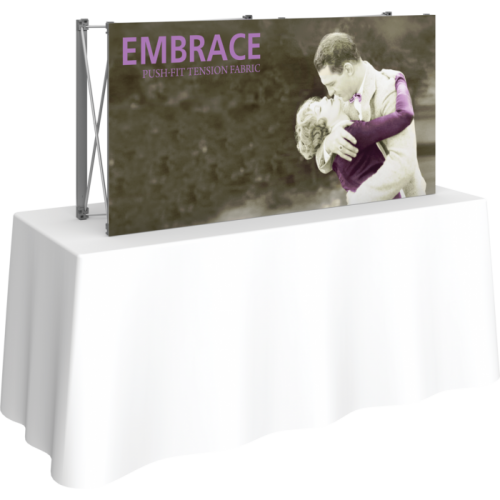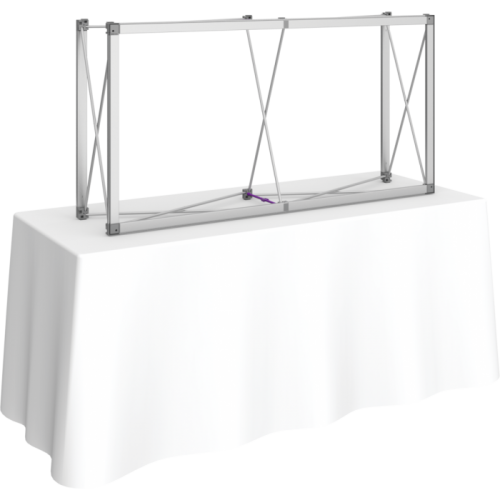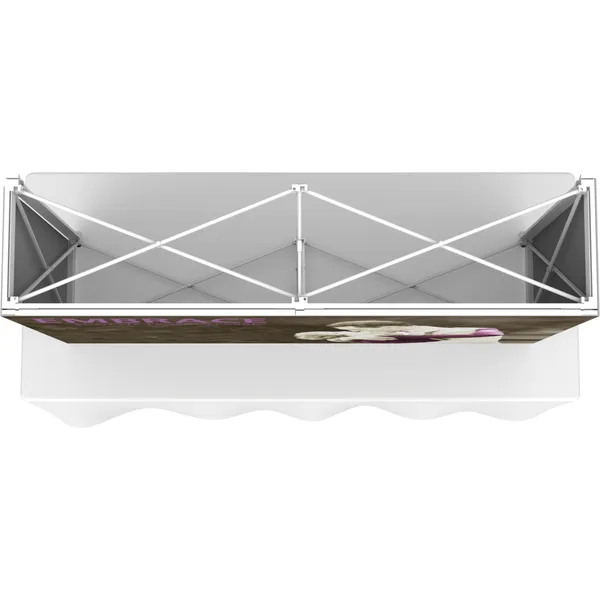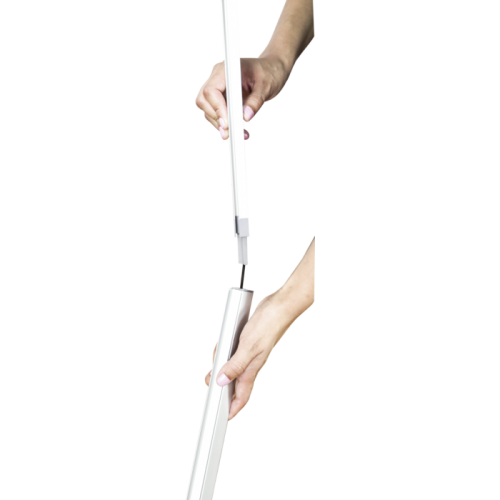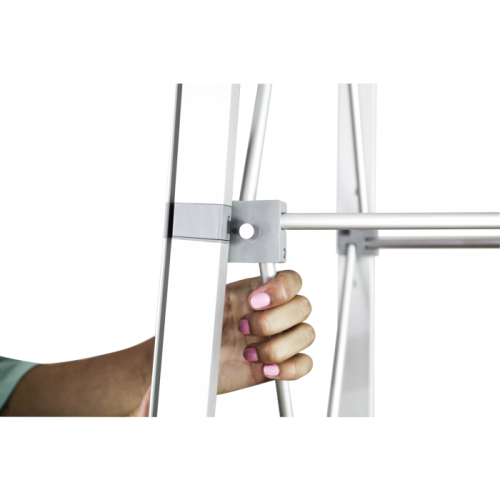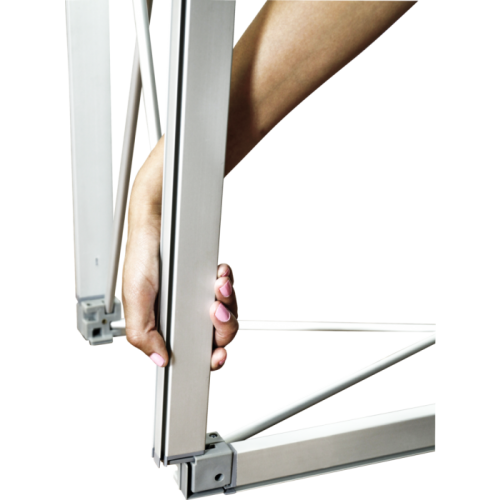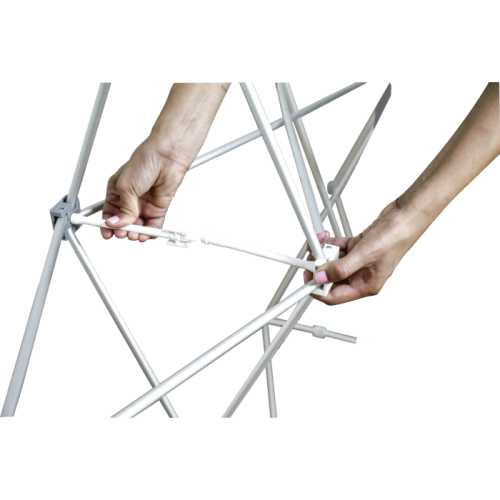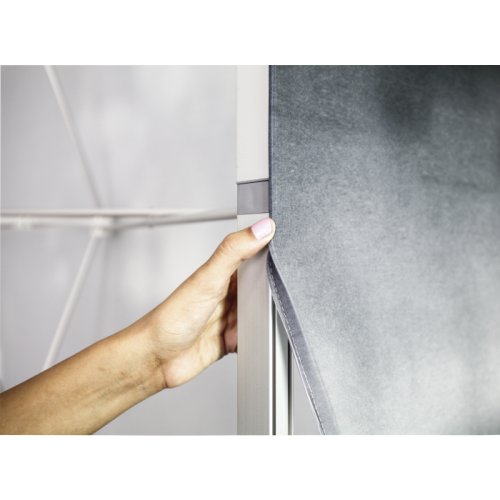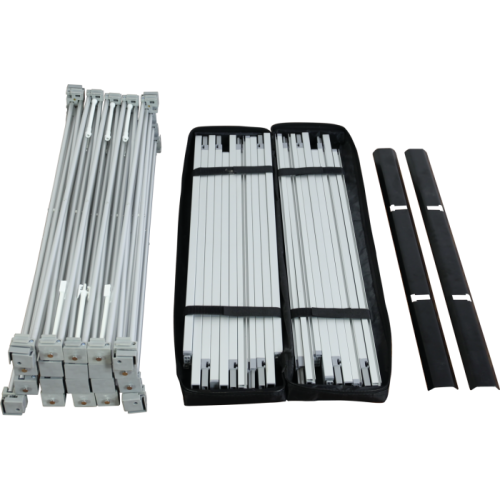 Product Code: emb-ob-tt-2X1
Availability: In Stock, Printing 2 - 3 days
---

2 or more $580.13
5 or more $565.25
10 or more $550.38
25 or more $535.50
5ft x 2.5ft Embrace Tabletop Display SEG Popup Display: A Marketing Marvel
In the ever-evolving world of marketing and advertising, businesses are constantly searching for innovative ways to captivate their target audience. One such revolutionary tool is the 5ft x 2.5ft Embrace Tabletop Display SEG Popup Display. This remarkable display has gained substantial demand in the market, thanks to its superior quality, reusability, and the manifold advantages it offers for brand building. In this essay, we will explore why the Embrace Tabletop Display is in high demand, how it aids marketing and advertising efforts, its quality and reusability, and the advantages and benefits it provides for brand building.
High Demand for Embrace Tabletop Displays
The Embrace Tabletop Display SEG Popup Display is currently enjoying an unprecedented surge in demand in the market. Several factors contribute to its popularity:
1. Sleek Design: The Embrace Tabletop Display boasts a sleek, modern design that instantly catches the eye. Its vibrant, high-resolution graphics and crisp imagery serve as an effective attention-grabber, perfect for trade shows, conferences, and events.
2. Portability: With its compact 5ft x 2.5ft size, this display is highly portable and easy to transport. It can be effortlessly set up by a single person, making it an ideal choice for businesses on the move.
3. Versatility: The Embrace Tabletop Display is versatile, with the option to switch out graphics, providing adaptability for various marketing campaigns. This flexibility ensures that the display remains relevant for a long time.
Marketing and Advertising Benefits
The Embrace Tabletop Display offers a multitude of advantages when it comes to marketing and advertising:
Visual Impact:- Its SEG (Silicone Edge Graphics) technology allows for a seamless, edge-to-edge display that appears as a single image without any visible seams. This technology enhances the visual impact of your marketing materials, ensuring they are memorable and attention-grabbing.
Brand Recognition:- By using this display, businesses can reinforce their brand identity through consistent and captivating visuals. The quality of the display graphics enhances brand recognition among the audience.
Interactive Engagement:- The Embrace Tabletop Display's vivid and dynamic graphics invite audience engagement. This interaction is invaluable in conveying the brand message effectively.
Quality and Reusability
1. Durability: The Embrace Tabletop Display is constructed with high-quality materials, ensuring it can withstand wear and tear. This durability makes it a wise long-term investment.
2. Reusability: The display's versatility extends to its reusability. Its modular design allows for quick graphic changes, making it adaptable for various campaigns and events. This reusability reduces costs and environmental impact.
Advantages and Benefits for Brand Building
Cost-Effective:- The Embrace Tabletop Display offers an affordable solution for businesses looking to make a significant impact in their marketing and advertising efforts. It eliminates the need for expensive, one-time-use displays.
Brand Consistency:- The seamless graphics and high-quality printing ensure brand consistency across all marketing materials. This consistency is crucial for building a strong and recognizable brand.
Increased Engagement:- With its captivating visuals and interactive potential, the Embrace Tabletop Display helps businesses engage their target audience effectively, leading to increased brand awareness and customer interest.
In conclusion, the 5ft x 2.5ft Embrace Tabletop Display SEG Popup Display has carved out a prominent place in the market due to its sleek design, portability, versatility, and stunning graphics. Its advantages for marketing and advertising are evident, offering businesses a cost-effective, high-impact solution. Moreover, its quality and reusability make it a sustainable choice. The Embrace Tabletop Display not only helps with brand building but also ensures brand consistency and increased engagement, making it a powerful asset for any business's marketing toolkit. With its multitude of benefits, it's no wonder that this display is currently in such high demand.
Buy the Embrace tabletop Display stands 5ft full height (2 Quad x 1 Quad) is an easy choice to embrace for your next event presentation. This display comes pre-packed in a convenient carry bag for easy transport and setup. This delivers a sleek streamlined collapsible frame requires minimal effort to set up. There are no tools required for assembly. This light weight display is easily portable and packs away in the included carry bag making for easy set up for for any marketing event or retail display advertising!
The Embrace 5ft wide graphic display attaches to the sleek, collapsible anodized silver frame with channel bars snap tension to hold frame setup sturdy. The frame has a thin channel to thumb-press-fit the SEG fabric graphic in place. This display comes with or without endcaps it's your choice to make at checkout.
*** WARRANTY *** Manufactures Warranty on Hardware and Warranty on Graphics
Features and Benefits:
Lightweight collapsible frame
Stabilizer feet included
Simple assembly
Premium opaque fabric graphic with SEG beading offered with or without end caps
Dovetail on top hubs for lights* to slide onto
Rolling carry bag included
Lifetime hardware warranty against manufacturer defects
*Lights sold separately
Specifications:
Assembled Dimensions: 59.95"W x 30.74"H x 12.92"D
Display Size: Tabletop
Shipping Dimensions: Ships in: 1 x BOX (35"L x 15"H x 9"D)
Approximate Shipping Weight: 16 lbs
Graphic Specifications:
Perimeter channel bars connect to frame and hold push-fit fabric graphics
Downloads: Embrace 5ft Tabletop Push-Fit Tension Fabric Display
NOTE: To download files, click the links below or Right Mouse Click and choose "Save Target As..."



Set-up Instructions for Embrace 5ft Tabletop Display


Single Sided NO Endcaps Embrace 5ft Tabletop Display


Single Sided with Endcaps Embrace 5ft Tabletop Display